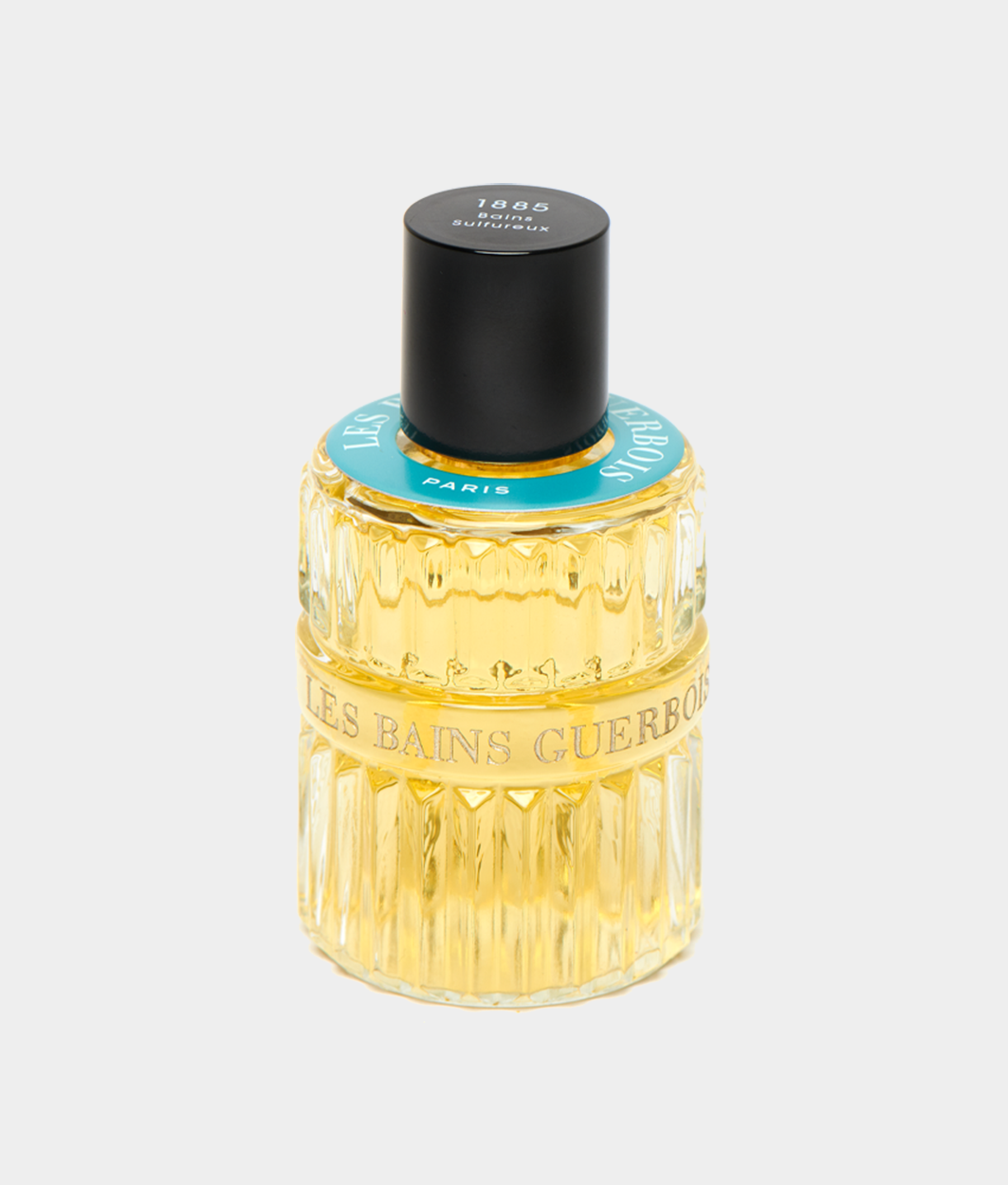 1885 Bains Sulfureux
Size: 100ml Eau de Parfum
This product is currently sold out.
Description
Les Bains Guerbois presents a voyage through history and time at one of Paris' most iconic social settings. 1885, Paris. Climb the front steps and enter the Bains Guerbois. The newly opened temple of well-being and beauty emanates fragrances of flowers, plants and herbs. The scent of an evocative concoction blending bergamot, jasmine, rosemary and mandarin wafts from the Turkish and Russian baths. The very air of the establishment is full of a thousand essences of tolu, labdanum, tonka bean, incense and musk. Enchantment and release for body and spirit. The life and soul of Les Bains Guerbois is never far away…you'll even find the chequered dance floor pattern on the bottom of the box!
Discover more about Les Bains Guerbois here
Olfactory Composition
Perfumer: Dorothée Piot
Head Notes: Bergamot, Rosemary and Blackcurrant and Mandarin
Heart Notes: Orange Blossom and Jasmine
Base Notes: Tolu Balsam, Benzoin, Musk, Cashmere Wood, Incense, Tonka Bean, Labdanum, Patchouli, Vanilla and Sandalwood
*Please note all orders come hand wrapped in tissue paper however wrapping paper and ribbon are a £3 additional charge and can be added when choosing shipping options.