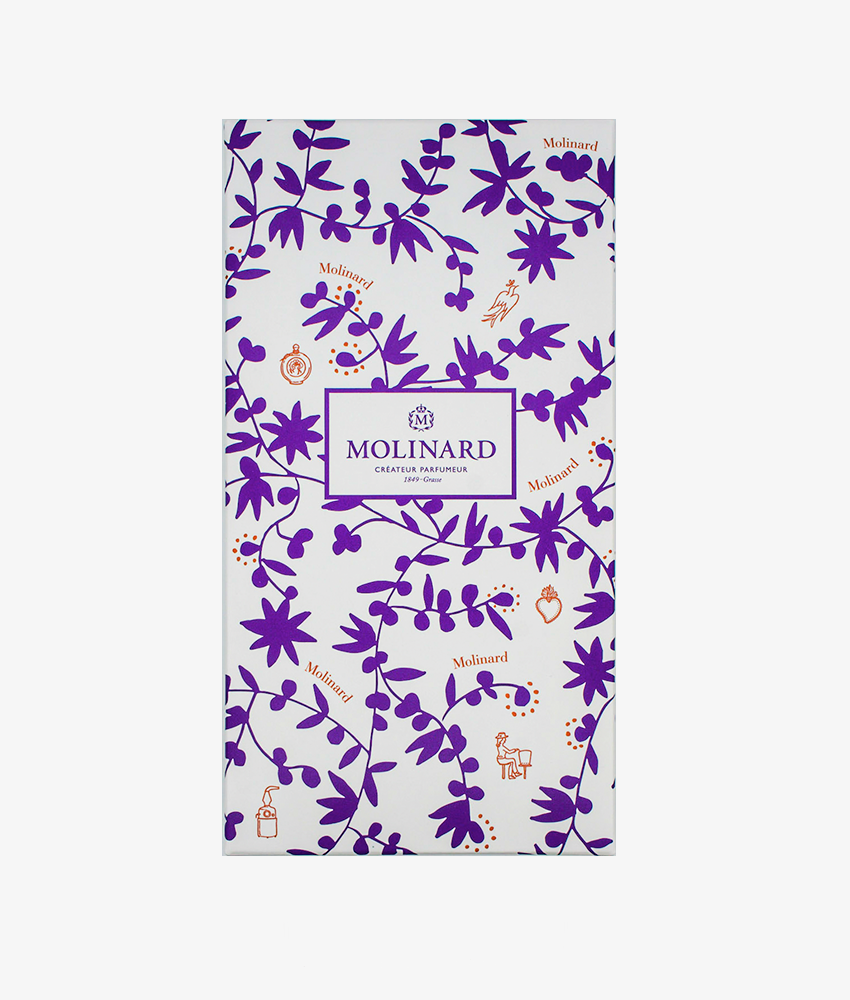 Citrus Trio Soap Box
This product is currently sold out.
Description
The citrus trio soap box contains lemon, mandarin and verbena soap bars handmade in the Molinard factory in Grasse. These traditional and authentic bars of soap are enriched with vegetable oil. Each bar of soap weighs 100g with dimensions 8cm x 5cm x 2.5cm

Discover more about Molinard here
*Please note all orders come hand wrapped in tissue paper however wrapping paper, ribbon and Christmas decorations are a £3 additional charge and can be added when choosing shipping options.