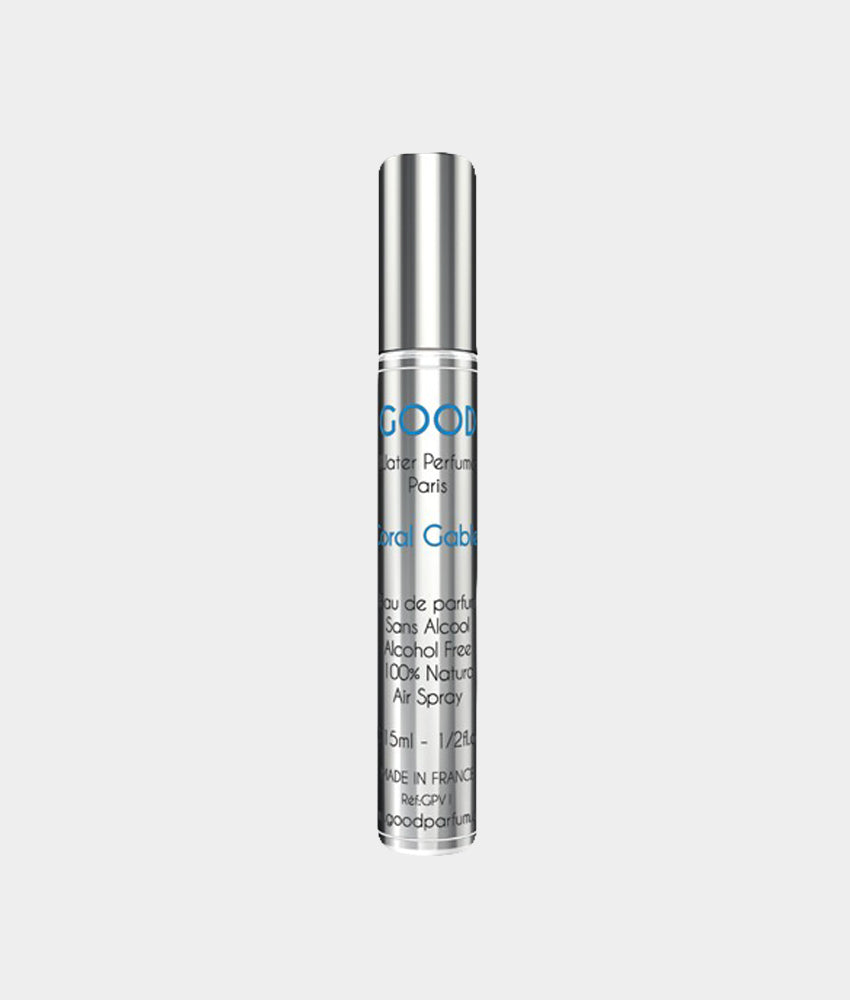 Coral Gables
Size: 15ml Eau de Parfum
This product is currently sold out.
The Good Parfum collection is an alternative to classic and traditional perfumery. The idea behind the brand was to develop a water-based product rather than an alcohol-based product simply because water is vital for humans as it hydrates the skin whilst alcohol dries out and irritates the skin. The result?...an eco-friendly, authentic, alcohol-free, gas-free fragrance that lasts on the skin for 7 hours and is made from 100% recyclable packaging! Coral Gables is one of four water perfumes from the Good Parfum collection. The art of mastered refinement, a perfect emotional balance of the materials leaving no room for error...Coral Gables is an elixir of charm and elegance. Iris and iridescent leather immediately seduce you, punctuated by amber, musk and vanilla. A sensual trail of vanilla, amber and sandalwood transports you to a world of unparalleled comfort.
Olfactory Composition
Head Notes: Iris and Juniper Berries
Heart Notes: Patchouli, Leather and Myrrh
Base Notes: Amber, Musk, Vanilla and Sandalwood
*Please note all orders come hand wrapped in tissue paper however wrapping paper, ribbon and Christmas decorations are a £3 additional charge and can be added when choosing shipping options.