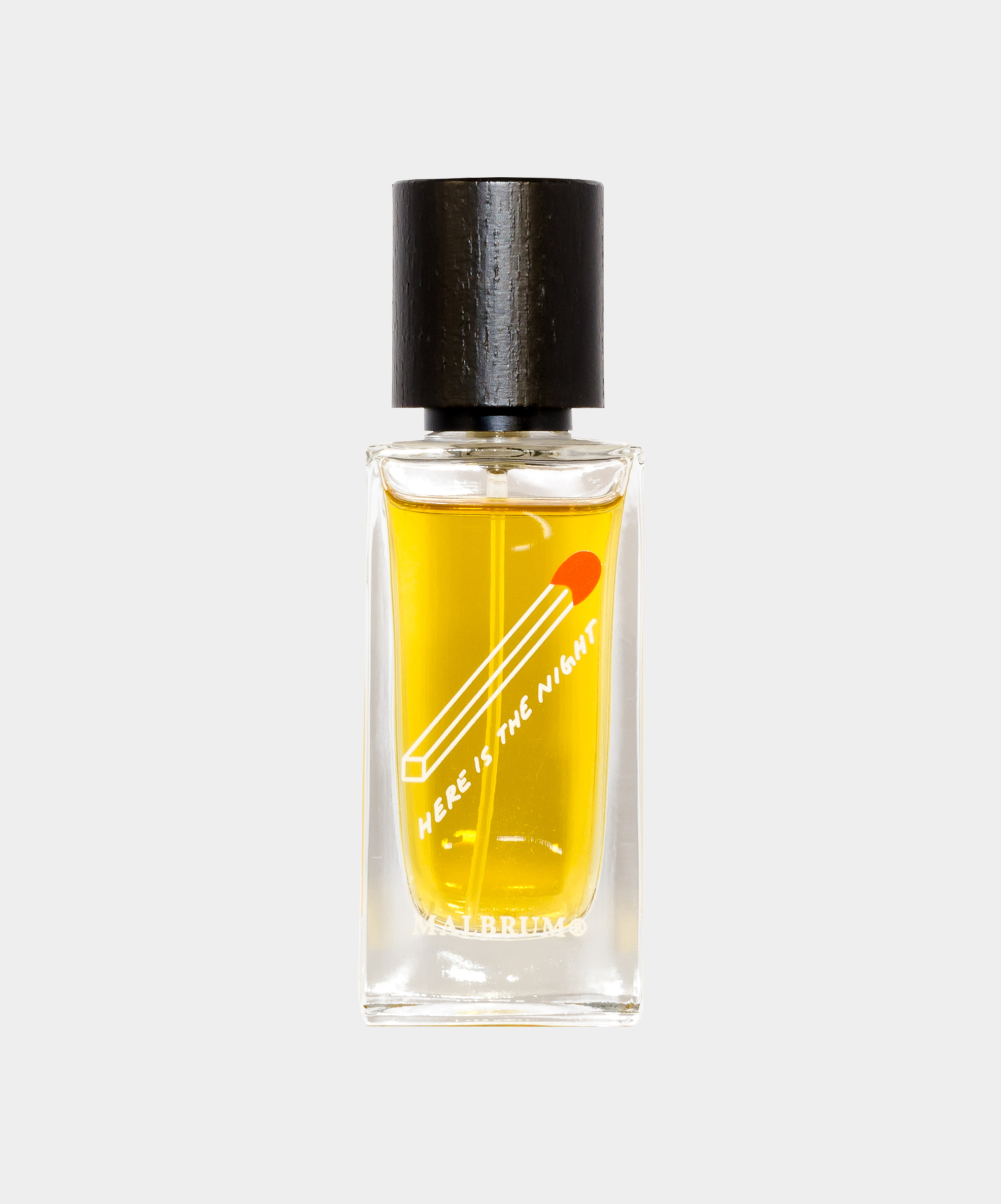 Wildfire
Size: 30ml Extrait de Parfum
This product is currently sold out.
Description
Malbrum conveys a strong taste for art, fashion and rough charming contrasts rather than perfectionism. Malbrum fragrances are organised in two volumes, neatly diverse though intimately connected by a common literature inspiration. Volume. 1 is called 'Time Travel' and is an interpretation of 'down to earth' charm, with ingredients from the orient and tropical Asia. Volume. 2 is called 'The Jungle - Mystical, tropical wild' and is an adventure about a young couple stranded on a desolate island, quite unsure where they came from, and most certainly not knowing where they are going.
Wildfire, Volume 2, exemplifies the blue hour and suggests the renowned role of the male to harness huge bonfires in the set of dawn. It can also be interpreted as the flaming desire within men to survive, to make love and to keep the feminine counterpart at bay. The scent marks the end of a story by painting an olfactory picture of the place where he provides shelter on the opposite side of the island from where they woke. Wildfire is a warm and spicy fragrance that opens with black pepper, peppermint and pimento. Head notes of peppermint add a fresh level of spice to the fragrance before this is overpowered by soft amber and vanilla. 
Discover more about Malbrum here
Olfactory Composition
Head Notes: Black Pepper, Shinus Molle and Peppermint
Heart Notes: Pimento, Nutmeg and Cloves
Base Notes: Amber, Costus, Incense, Patchouli and Vanilla