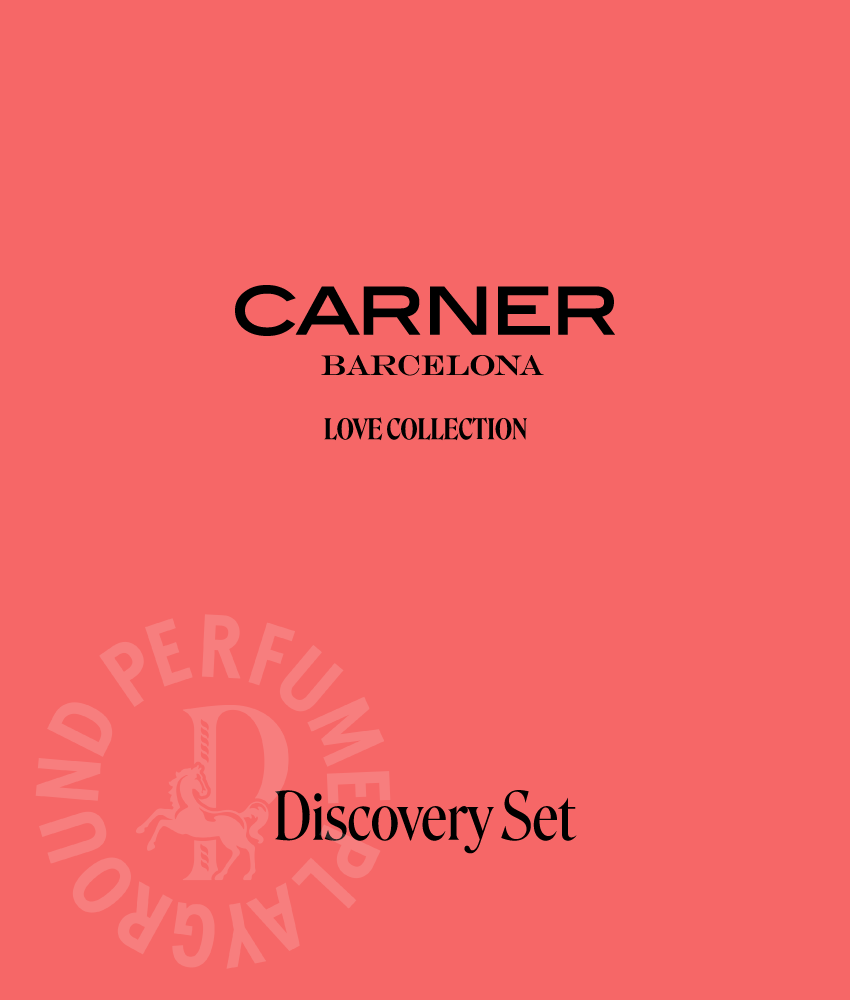 Love Collection Discovery Set
This product is currently sold out.
Discover Carner Barcelona's Love Collection: four luminous floral perfumes that talk about love, passion and seduction through the flower, which has been and will always be the best expression of love. This discovery set includes samples of Latin Lover, Besos, Sweet William and Danzatoria. 

Discover more about Carner Barcelona here
Latin Lover
Head Notes: Italian Bergamot, Ylang Ylang Moheli and Chinese Magnolia Flowers
Heart Notes: Violet Absolute, Jasmine Sambac Absolute from India, French Narcissus Absolute and Lily of the Valley
Base Notes: Benzoin from Laos, Indonesian Patchouli and White Musk

Besos
Head Notes: Italian Mandarin and Madagascan Black Pepper
Heart Notes: Jasmine Sambac Absolute from India and Iris Absolute
Base Notes: Benzoin from Laos, Vanilla and Musk

Sweet William
Head Notes: White Pepper, Cardamom, Laotian Cinnamon Bark and Galangal
Heart Notes: Dianthus Superbus Scentrek TM, Ylang Ylang from Comoros Islands, Rose Water Extract and Night Blooming Tobacco Flower
Base Notes: Ambrarome, Styrax, Florentine Iris and Vanilla Absolute

Danzatoria
Head Notes: Pink Pepper, Ylang Ylang from Comoros Islands and Pimento Berry
Heart Notes: Muguet, Spanish Orange Flower and Indian Jasmine Sambac
Base Notes: Indonesian Patchouli, Musk and Madagascan Vanilla