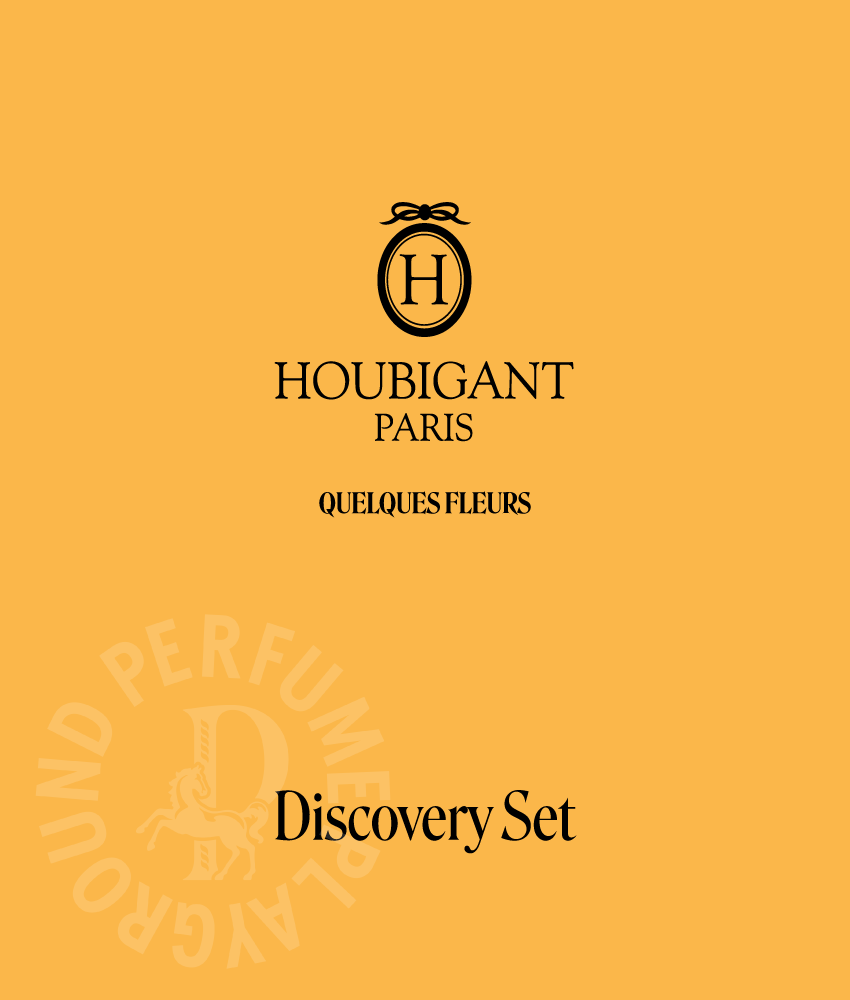 Quelques Fleurs Discovery Set
This product is currently sold out.
In 1912, French perfumer Robert Bienaimé unveiled his Quelques Fleurs as a ground-breaking multi-floral masterpiece, the first of its kind. Upwards of 15,000 exemplary flowers and 250 prestigious raw materials are diligently-curated in the creation of a single ounce of Quelques Fleurs. Discover the Quelques Fleurs womens collection from Houbigant Paris in this discovery set which contains eau de parfum samples of Quelques Fleurs l'Original, Quelques Fleurs Royale and Quelques Fleurs Jardin Secret.
Discover more about Houbigant here
Quelques Fleurs l'Original
Head Notes: Bergamot, Galbanum, Tarragon and Lemon
Heart Notes: Jasmine, Tuberose, Lily of the Valley, Violet, Rose, Ylang Ylang, Carnation, Orange Blossom and Clove
Base Notes: Oakmoss, Sandalwood, Civet, Cedarwood, Musk, Orris and Tonka Bean

Quelques Fleurs Royale
Head Notes: Blackcurrant and Grapefruit
Heart Notes: Jasmine, Rose, Violet, Tuberose and Beeswax Absolute
Base Notes: Sandalwood, Cedarwood, Vanilla and Musk

Quelques Fleurs Jardin Secret
Head Notes: Bergamot, Yellow Mandarin and Neroli
Heart Notes: Magnolia Flower, Narcissus, Rosa Centifolia, Orange Blossom, Jasmine, Orris and Ylang Ylang
Base Notes: Sandalwood, Ambrette, White Amber and Musk

*Please note all orders come hand wrapped in tissue paper however wrapping paper, ribbon and Christmas decorations are a £3 additional charge and can be added when choosing shipping options.