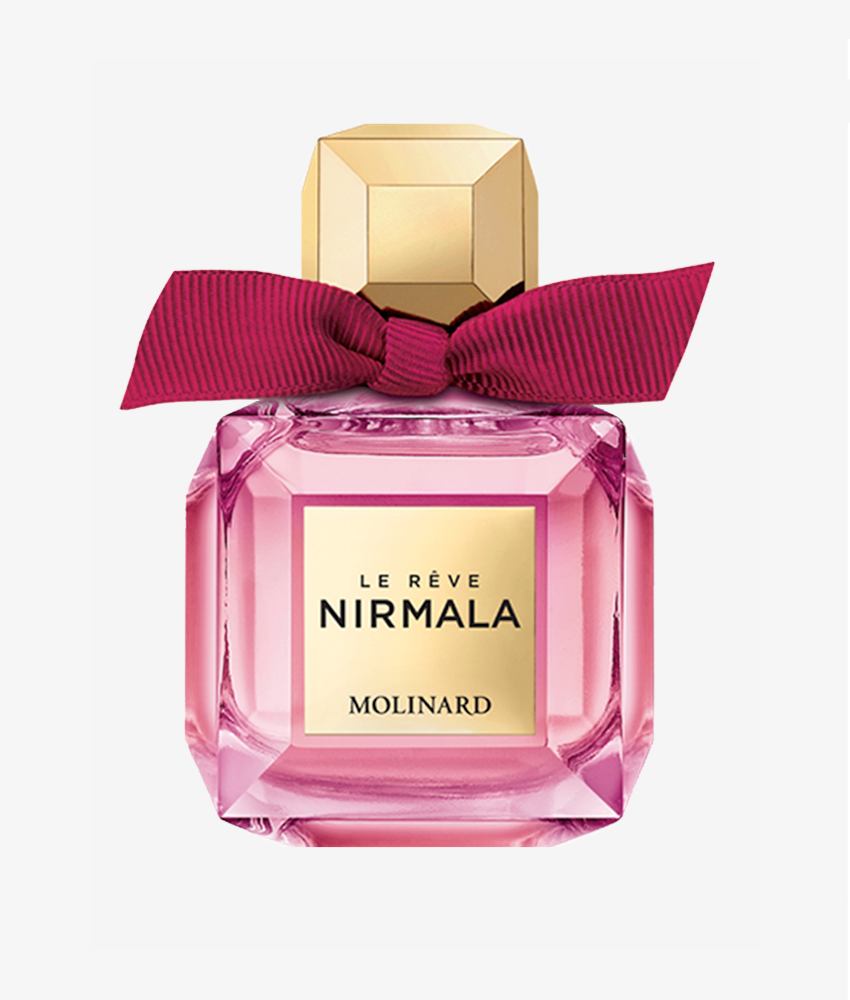 Le Reve Nirmala
This variant is currently sold out
Description
This sweet and fruity fragrance is an enchanting and delicious daydream. Le Reve Nirmala has exquisite gourmand notes of praline, sugared almond, and chocolate that fuse with sparkling citrus notes creating a mouth-watering olfactory bonbon. All the while, an extravagant bouquet of magnolia, rose and violet bloom across rich oriental notes of musk in this romantically stylish and supremely feminine olfactory gem.
Discover more about Molinard here
Olfactory Composition
Head Notes: Magnolia, Blackcurrant, Mandarin and Peach
Heart Notes: Rose, Exotic Fruits and Violet
Base Notes: Praline, Sandalwood, Chocolate and Vanilla
*Please note all orders come hand wrapped in tissue paper however wrapping paper, ribbon and Christmas decorations are a £3 additional charge and can be added when choosing shipping options.