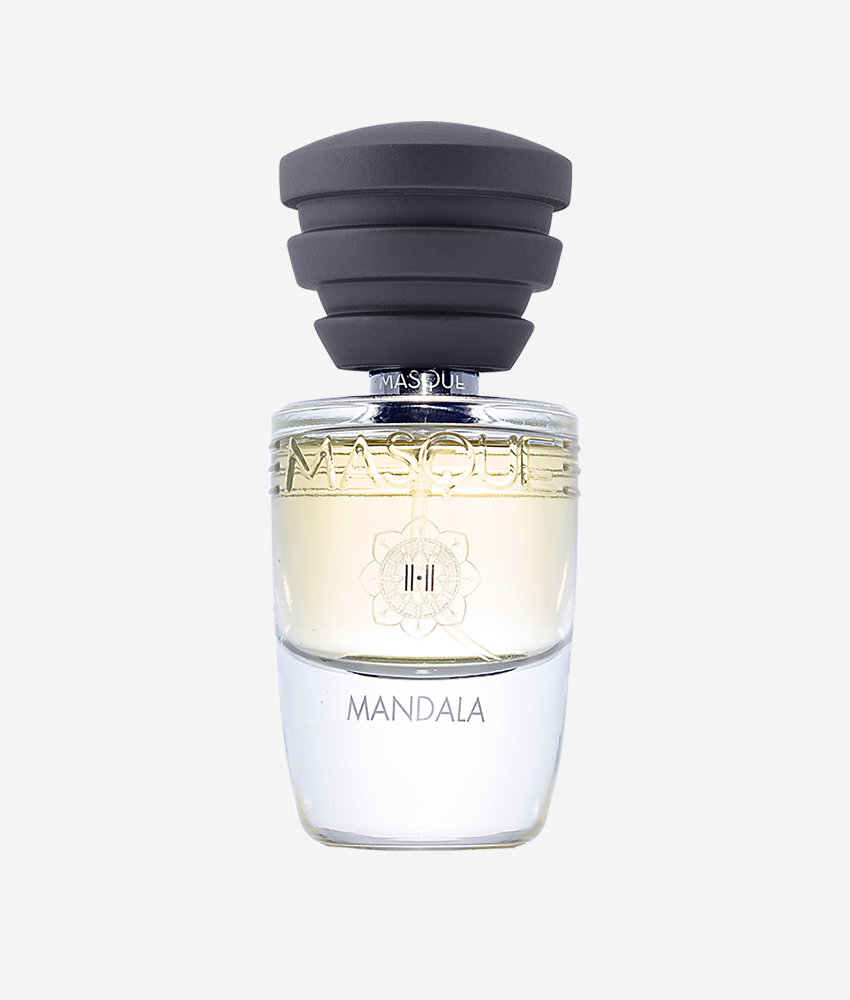 Mandala
This variant is currently sold out
Description
Act II: From Within - Scene Two: Mandala – A spiritual moment in contemplation of that which lies within and beyond. In perfect, peaceful harmony, incense and myrrh present a symphonic duet accompanied by smooth santal, melodic frankincense and a beguiling touch of cinnamon. Alluring tones of oakmoss, cedar and ambergris complete this fragrance, leaving behind a mesmerising composition that is smooth, tender and graceful; It is the perfect synthesis of two olfactive treasures.  
Receive a 10ml with any MASQUE Milano 100ml purchase
Discover more about Masque Milano here
Olfactory Composition
Perfumer: Christian Charbonnel
Head Notes: Frankincense, Nutmeg and Angelica
Heart Notes: Cardamom, Cinnamon, Cloves, Cistus, Cedar and Incense
Base Notes: Myrrh, Sandalwood, Oakmoss and Tincture of Natural Ambergris
*Please note all orders come hand wrapped in tissue paper however wrapping paper, ribbon and Christmas decorations are a £3 additional charge and can be added when choosing shipping options.