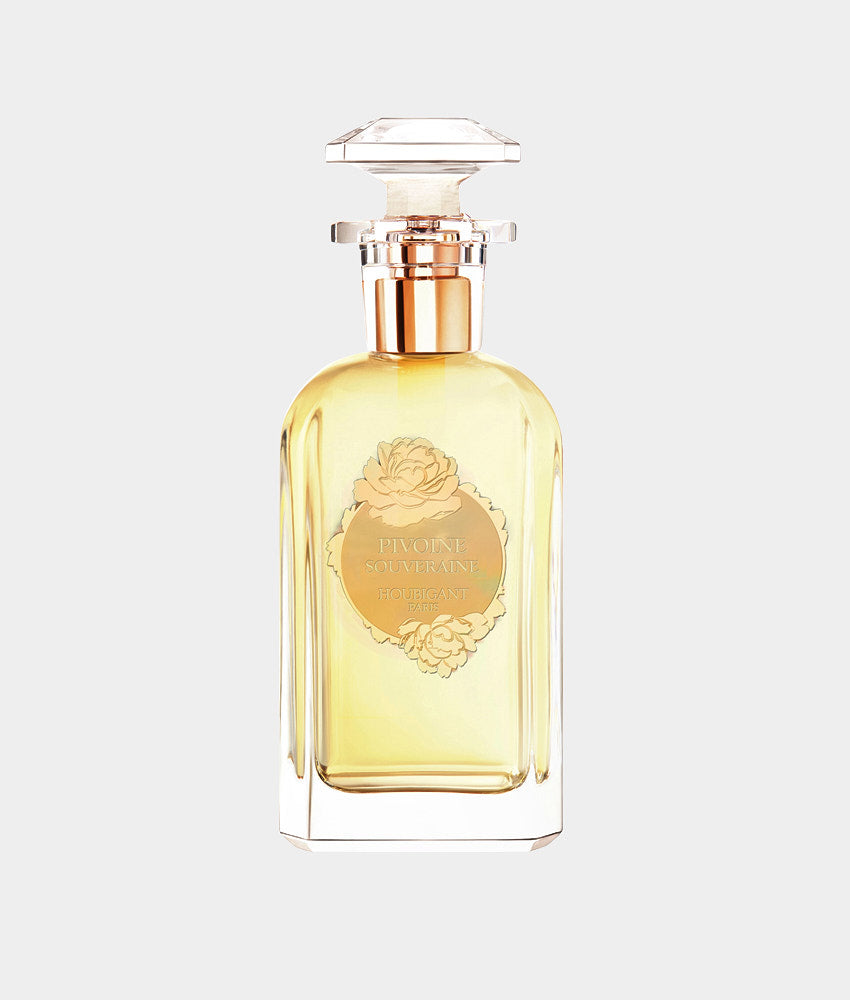 Pivoine Souveraine
Size: 100ml Eau de Parfum
This product is currently sold out.
Description
Brand new from Houbigant Paris is Pivoine Souveraine. Considered the 'Queen of Flowers', peony is symbolic of beauty and love at first sight. Romantic and serence, clear and comforting, this floral-woody fragrance is a subtle peony, with its delicate nuances of roses and white flowers.
Discover more about Houbigant here
Notes from the playground:
Pivoine Souveraine by Houbigant Paris opens unexpectedly with precious spicy notes that evolve into a subtle peony in the heart, enhance by a bouquet of roses and delivate jasmine. This is followed by musk, sandalwood and tea leaves. This fragrance is a beautiful floral combination that will transport you to a spring day, when the light of the early hours remains cool and pure.
Olfactory Composition
Perfumer: Celine Ellena
Head Notes: Pink Pepper, White Elemi and Clementine
Heart Notes: Peony, Rose and Jasmine
Base Notes: Sandalwood, Tea Leaves and Musk