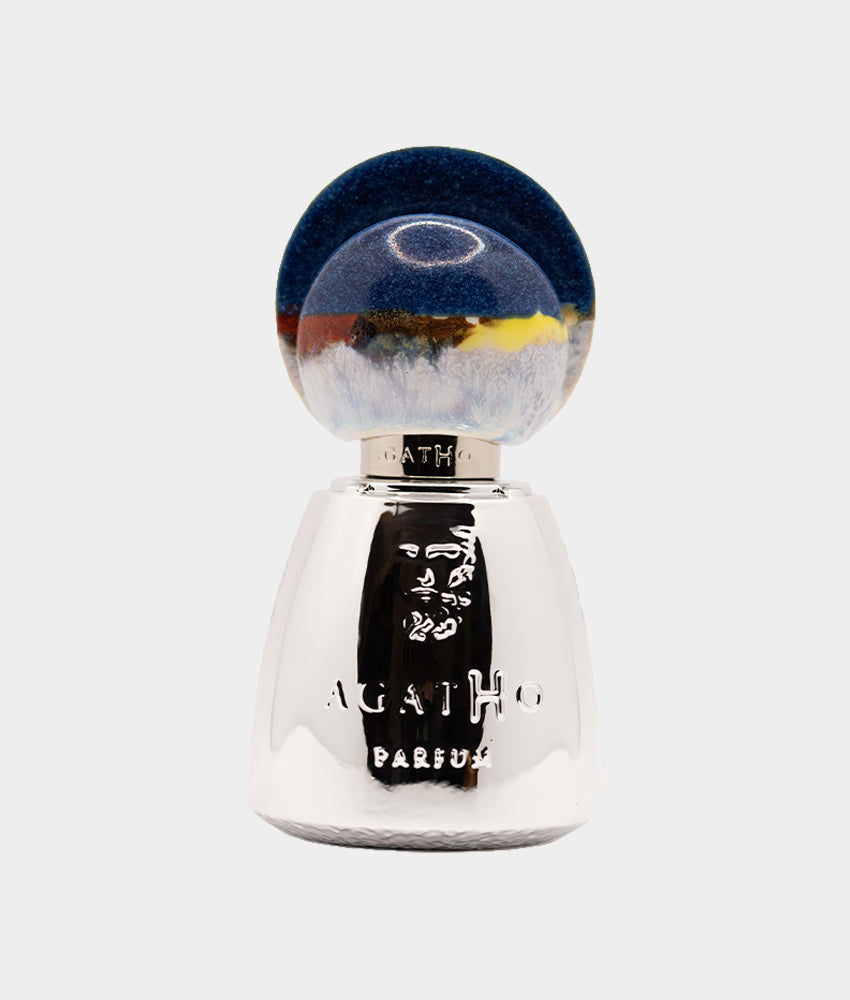 Sileno
Size: 100ml Extrait de Parfum
This product is currently sold out.
Description
Agatho parfum celebrates elegance, culture, luxury and expresses demanding and refined personality. In the gardens and citrus groves of Pompei, the Silenus, a creature of the wild forest, wanders, singing. With a light step and a pungent smile, he moves the leaves of the orange trees. The delicate flowers fall and emanate fresh green notes. They are the places of "otium" and meditation, where Silenus expresses his music and songs through the amber notes of his ancient travels in the Mediterranean, echoing the eastern lands through sichuan pepper and ylang ylang. The myth feeds on nature and nature keeps the myth, in the woods, through the scent of flowers and fruits. Agatho fragrances are sealed in by handmade porcelain scent bottles and hand painted porcelain tops, meaning no one is the same, they are all unique! The wooden boxes are only opened by breaking the wax seal.  
Olfactory Composition
Head Notes: Almond, Galbanum and Mandarin
Heart Notes: Heliotrope, Jasmine, Orange Blossom, Rose and Ylang Ylang 
Base Notes: Amber, Cashmere Wood, Labdanum, Musk, Sandalwood and Vanilla
*Please note all orders come hand wrapped in tissue paper however wrapping paper and ribbon are a £3 additional charge and can be added when choosing shipping options.