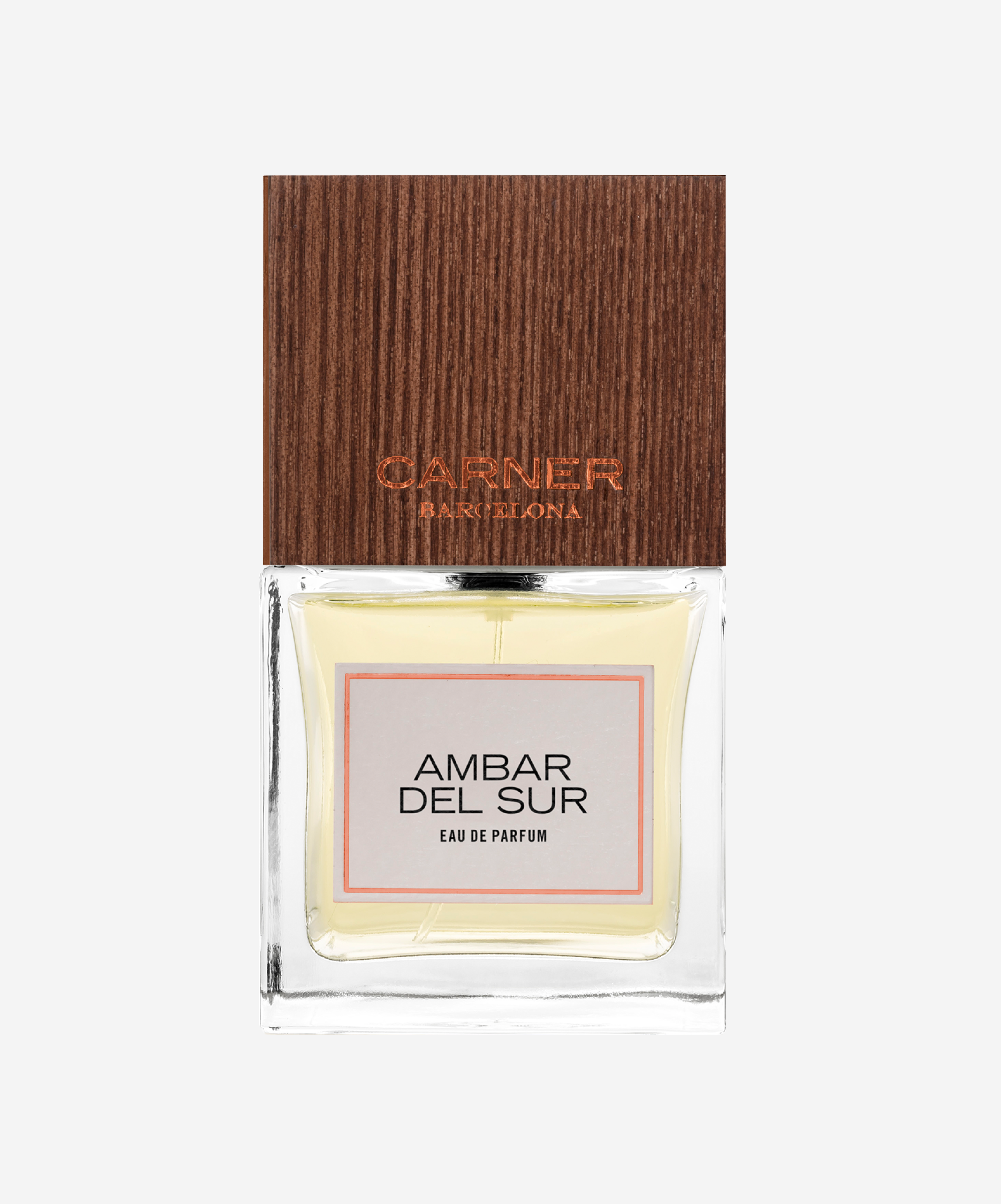 Ambar del Sur
This variant is currently sold out
Description
Ambar del Sur is part of Carner Barcelona's History Collection: three deep and intense perfumes that will walk you through our history and cultural roots since the Roman times to the modern days. Rich and resplendent; Ambar del Sur is an aromatic fragrance that will endure the test of time like the art and culture of Al-Andalus. Every bottle is adorned with a handcrafted wooden cap that is sustainably sourced and every perfume box has its own specially engraved message on the inside of the panel.
Notes from the Playground
Ambar del Sur is a very rich and sensual perfume that has a fresh opening of Italian bergamot and rich amber. Warm and creamy notes of Indonesian patchouli and Australian sandalwood dry down to a rich base of myrrh and Venezuelan tonka bean. 
Discover more about Carner Barcelona here
Olfactory Composition
Head Notes: Italian Bergamot
Heart Notes: Indonesian Patchouli, Australian Sandalwood and Amber Accord
Base Notes: Myrrh, Spanish Cistus and Venezuelan Tonka Bean