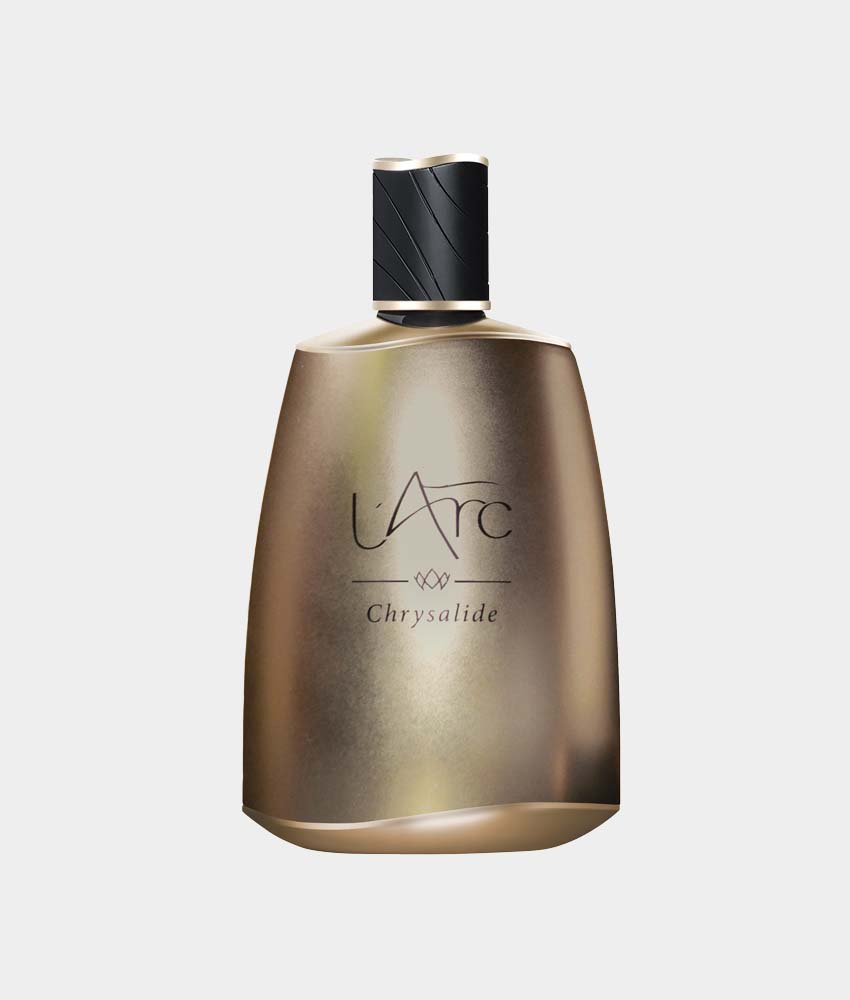 Chrysalide
Size: 100ml Eau de Parfum
This product is currently sold out.
Description
Chrysalide is part of l'Arc's memoire odyssey collection; a collection of four fragrances that conjure up the sensations and emotional connections associated with all the epic travels. Perfumer Claude is home and at the end of his path he reflects on his state of mind. He discovers that the conquest of oneself yields a blooming of a new purpose in life. Chrysalide is an ancient Greek word, which means gold and is also the word that describes the stage between a caterpillar and butterfly. This perfume represents something that is special and through the power of transformation brings forth something that will last forever. Something that is priceless.
Notes from the Playground
Chrysalide by l'Arc is a perfume created to last. This perfume has a very rich and complex formula - vibrant notes of grapefruit and bergamot interact with frankincense twirled with green vetiver. Spicy black pepper, nutmeg and Laotian oud blend with jasmine and rose. An earthy base of guaiac wood, cedarwood and patchouli are crowned by musk, tobacco leaves and amber, surrounding the wearer all day.
Discover more about l'Arc here
Olfactory Composition
Head Notes: Bergamot, Grapefruit, Green Vetiver, and Frankincense
Heart Notes: Rose, Jasmine, Nutmeg, Black Pepper, Clove and Laos Oud
Base Notes: Amber, Vetiver, Cedarwood, Guaiac wood, Patchouli, Musk and Tobacco Leaves
*Please note all orders come hand wrapped in tissue paper however wrapping paper, ribbon and Christmas decorations are a £3 additional charge and can be added when choosing shipping options.