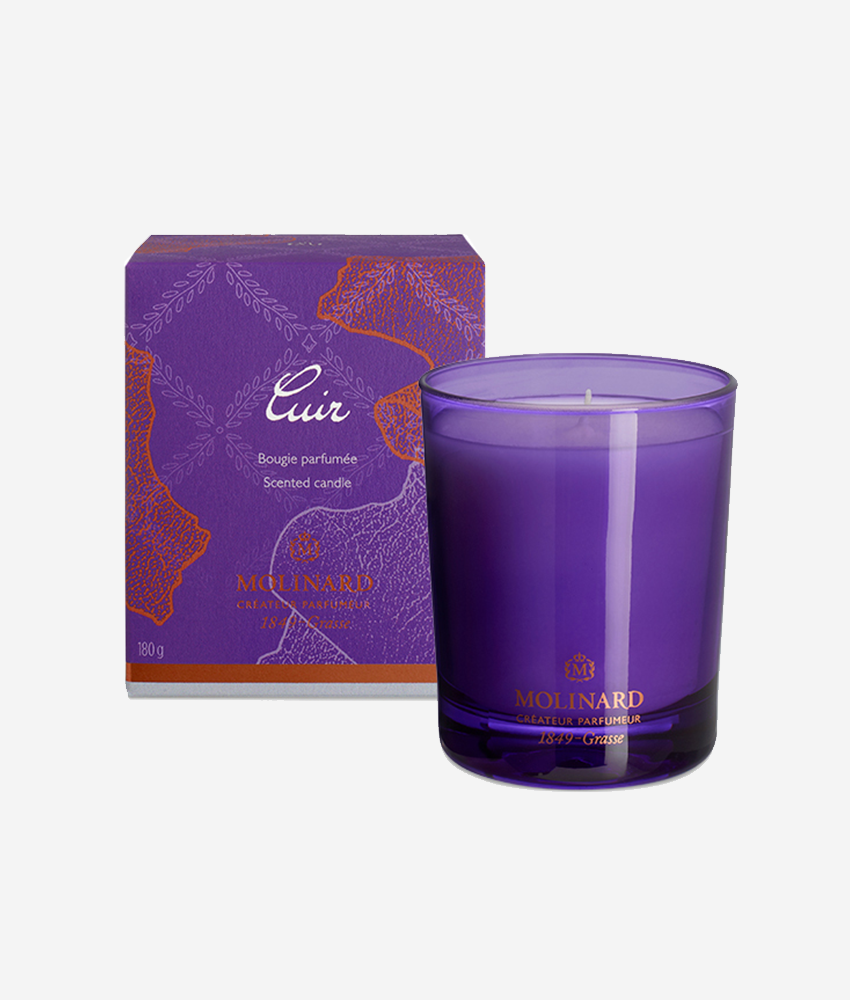 Cuir Candle
Size: 180g
This product is currently sold out.
To celebrate 170 years of crafting exquisite and unique scents, Molinard launched their Maison Collection; a collection of candles and room fragrances that bring warmth and wonder to your living spaces, weaving unique and intimate aromatic atmospheres…objects of elegance, minimalist design and rich, uncommon scent. The cuir candle is bold and daring with an unquestionable elegance. It takes you back to a winter evening by the fireplace, sitting in an old leather club. Each of the Molinard candles are dressed in Molinard's signature colours, noble shades of purple and shimmering tints of copper. For each of the candles the fragrance is preciously encapsulated in a blend of vegetable and mineral waxes. The mineral wax ensures faithful replication of the olfactory essence, while the vegetable wax provides ideal combustion.

Ingredients of the Cuir perfume:
Head Notes: Nutmeg, Bergamot and Verbena
Heart Notes: Saffron, Chilli and Lavender
Base Notes: Leather, Oud, Sandalwood, Musk and Patchouli

*Please note all orders come hand wrapped in tissue paper however wrapping paper, ribbon and Christmas decorations are a £3 additional charge and can be added when choosing shipping options.