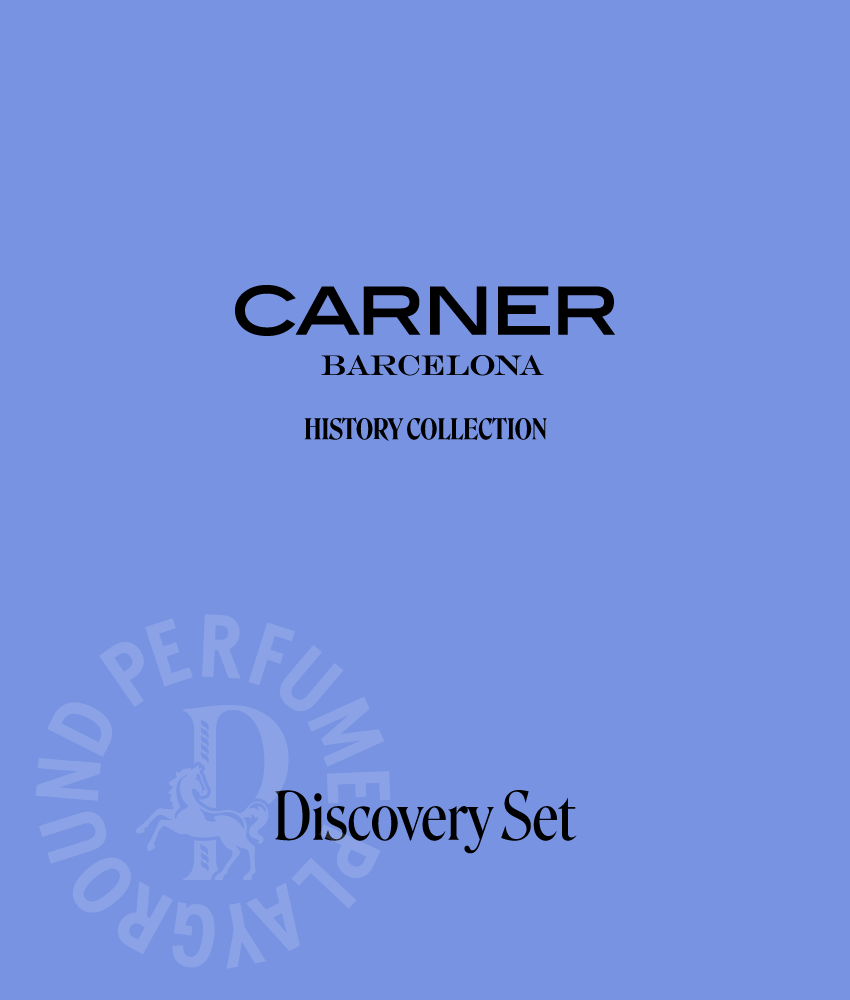 History Collection Discovery Set
This product is currently sold out.
Discover Carner Barcelona's History Collection: three deep and intense woody-floral perfumes that will walk you through our history and cultural roots since the Roman times to the modern days. This discovery set includes samples of Ambar del Sur, Megalium and Botafumeiro. 

Discover more about Carner Barcelona here
Ambar del Sur
Head Notes: Italian Bergamot
Heart Notes: Indonesian Patchouli, Australian Sandalwood and Amber Accord
Base Notes: Myrrh, Spanish Cistus and Venezuelan Tonka Bean

Megalium
Head Notes: Royal Cinnamon Laos, Mandarin Extract and Calamus India
Heart Notes: Nutmeg Moluccas, Indian White Pepper and Bulgarian Rose
Base Notes: Olibanum Somalia, Ethiopian Myrrh and Yemeni Opoponax

Botafumeiro
Head Notes: Italian Bergamot, Pink Peppercorn and Indonesian Nutmeg
Heart Notes: Freesia Accord, Muguet Accord and Spanish Cistus
Base Notes: Styrax Honduras, Mystikal and Musk