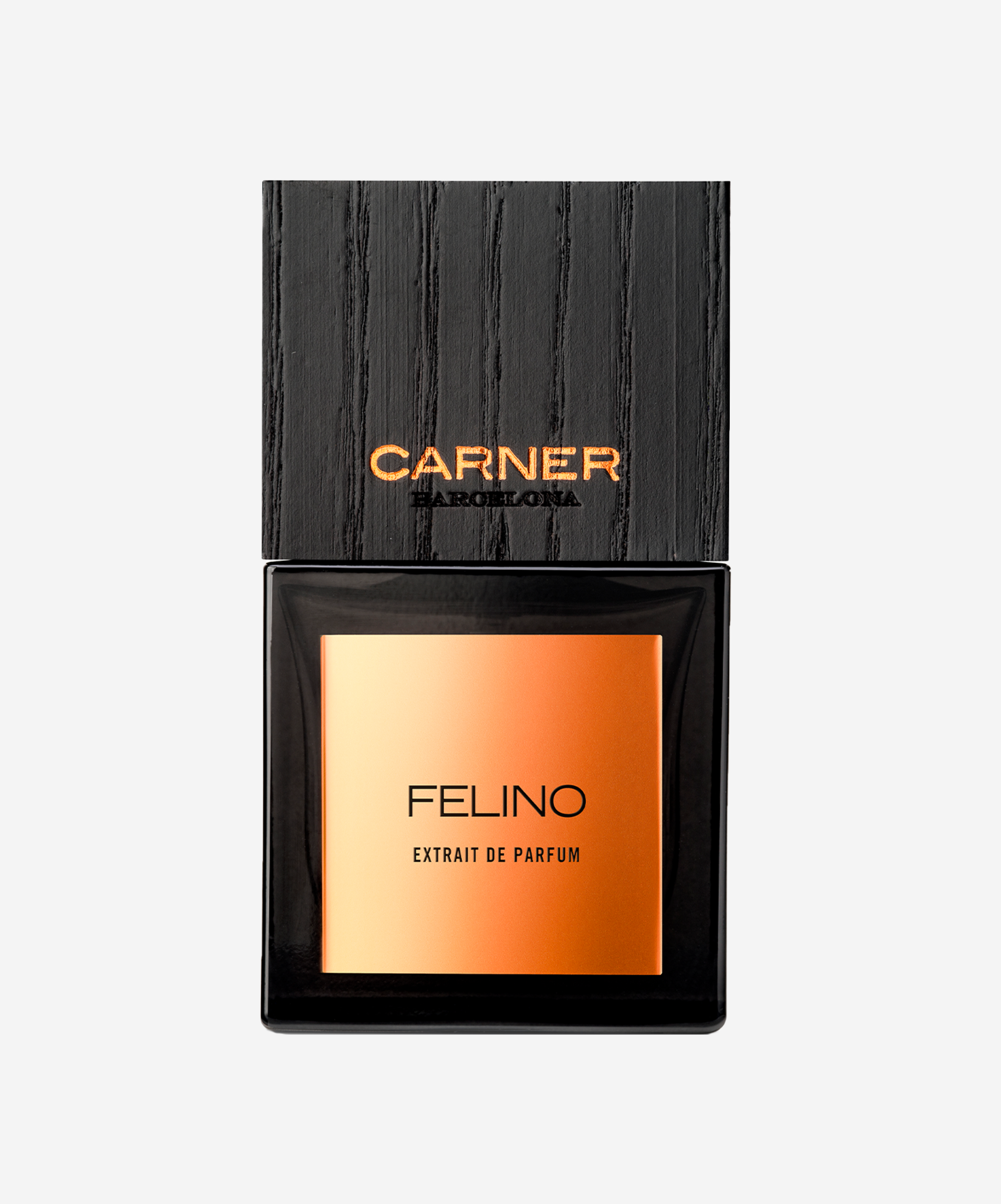 Felino
Size: 50ml Extrait de Parfum
This product is currently sold out.
Description
Felino is part of Carner Barcelona's Bestial Collection: a collection of three intense and dark fragrances  that unlock the universe of animal fantasy in Barcelona's Modernism. Felino is a symbol of power for the Catalan bourgeoisie, a desire to demonstrate economic progress and success. Every bottle is adorned with a handcrafted wooden cap that is sustainably sourced and every perfume box has its own specially engraved message on the inside of the panel.
Notes from the Playground
A soft yet spicy perfume that opens with bergamot and hazelnut. Sweet notes of jasmine dry down to a warm and leathery base of clove buds and black leather.
Discover more about Carner Barcelona here
Olfactory Composition
Head Notes: Moroccan Absinth Herb, Papyrus Extract Hazelnut and Vert de Bergamot
Heart Notes: Night Blooming Jasmine, Madagascan Ylang Ylang, Black Leather and Clove Buds from Zanzibar
Base Notes: Myrrh Absolute Opoponax, Styrax, Vanilla Tincture from Commores Islands and Civet accord