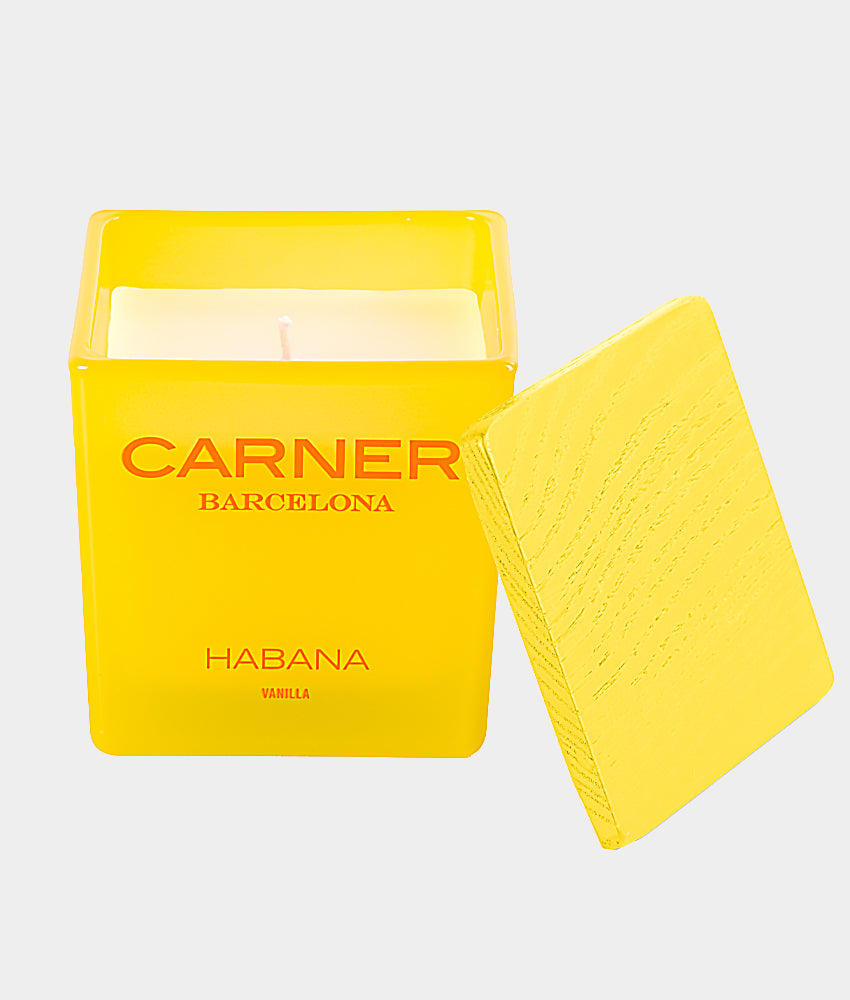 Habana Candle
Size: 200g
This product is currently sold out.
Spain is a culture full of colours and nuances. Carner Barcelona therefore collaborated with Spanish illustrator Joel Miñana to merge artistry and fragrance in 5 vibrant scented candles. 
Habana relates to the allure of new beginnings. The dreamland, hope for a new start…times of legends, fusion of cultures and diversity of ideals. Habana smells of bergamot, vanilla and sandalwood.
It comes with a wooden lid, that ties in with the brands sustainable ethos, used to preserve the scent of the candle.