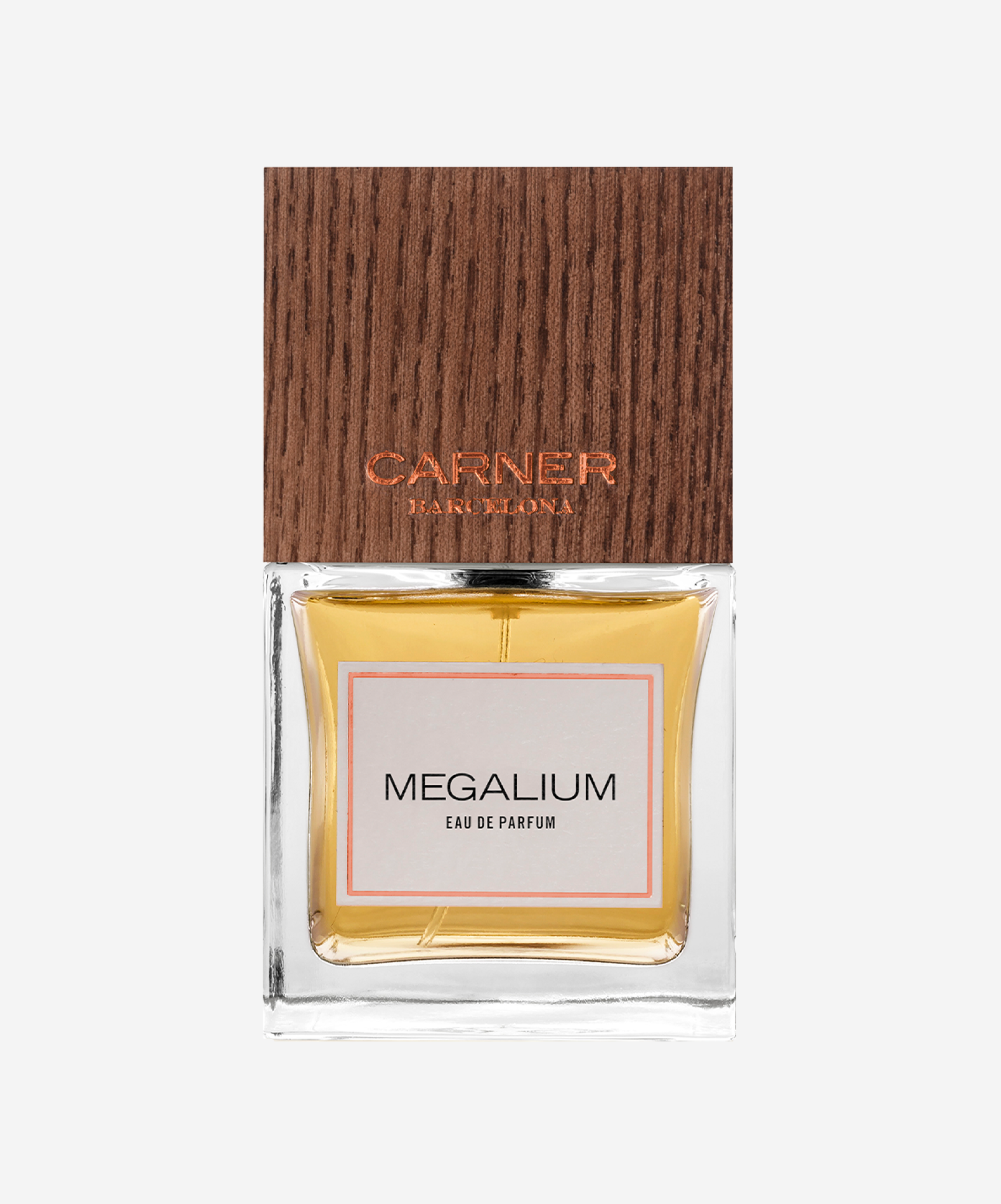 Megalium
This variant is currently sold out
Description
Megalium is part of Carner Barcelona's History Collection: three deep and intense perfumes that will walk you through our history and cultural roots since the Roman times to the modern days. Opulent and memorable, Megalium is a modern reinterpretation of a robust time-honoured perfume. Every bottle is adorned with a handcrafted wooden cap that is sustainably sourced and every perfume box has its own specially engraved message on the inside of the panel.

Notes from the Playground
Megalium is a warm and spicy perfume that opens with cinnamon and mandarin. Heart notes of nutmeg and white pepper are sweetened by Bulgarian rose that dries down to a rich base of resins and Ethiopian myrrh.  
Discover more about Carner Barcelona here
Olfactory Composition
Head Notes: Royal Cinnamon Laos, Mandarin Extract and Calamus India
Heart Notes: Nutmeg Moluccas, Indian White Pepper and Bulgarian Rose
Base Notes: Olibanum Somalia, Ethiopian Myrrh and Yemeni Opoponax