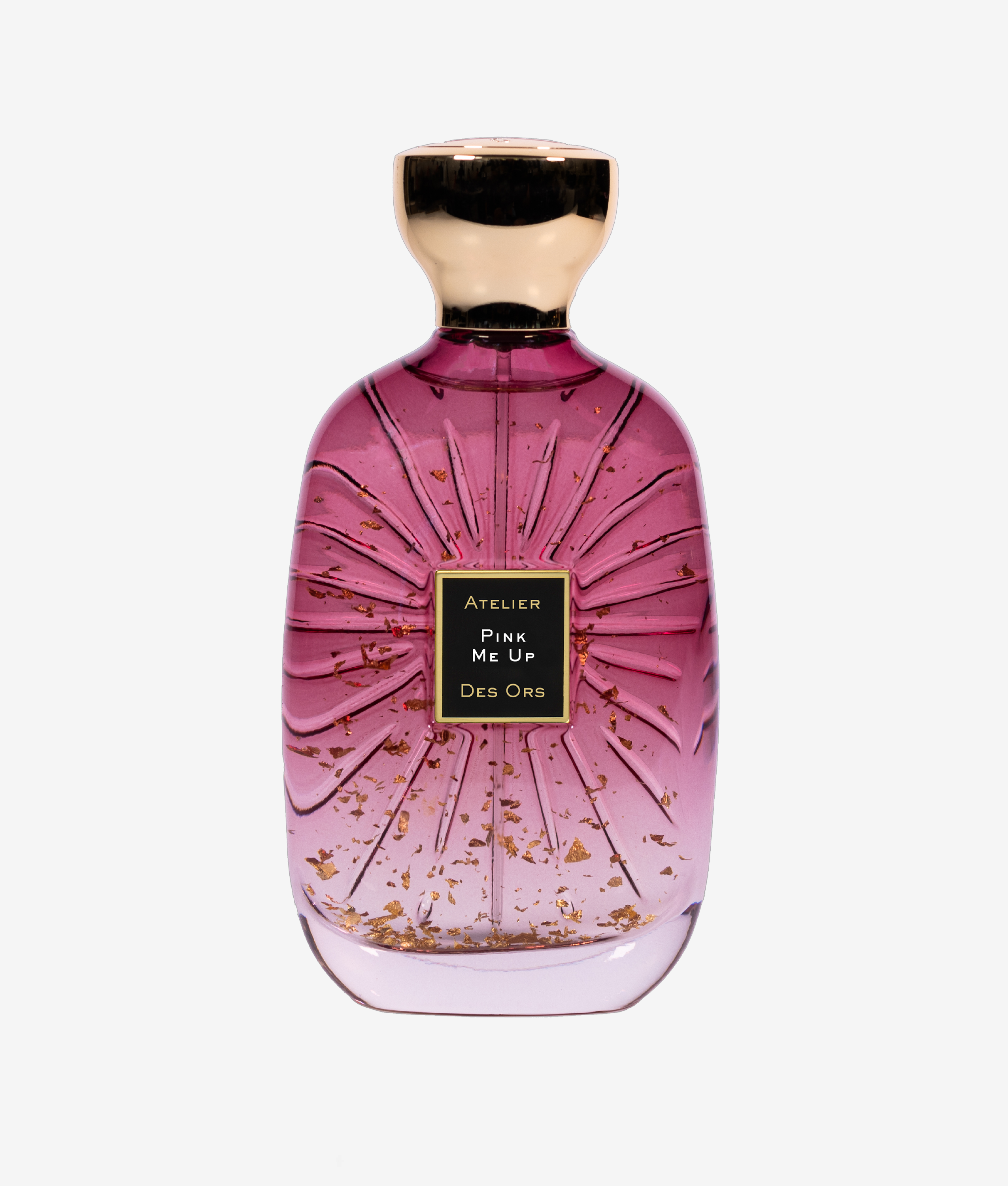 Pink Me Up
Size: 100ml Eau de Parfum
This product is currently sold out.
Description
Pink Me Up is part of the NEW Frivolité Collection by Atelier des Ors; 2 new fragrances synonymous with French elegance and art de vivre, focusing on the sensorial delights of champagne and caviar, symbolising luxury and sophistication.
Pink Me Up is a 'luminously playful fragrance sparkling with the effervescence of champagne'. This fruity, floral, musky fragrance sparkles and pops with a mood boosting shine. Pink Me Up is like a joyous bubble of pleasure, swirling in a crystal glass, symbolising the pleasures of life. Discover the addictive fizz of champagne and the perfectly paired fruitiness of blackberry and bergamot. This addictive yet sophisticated scent unveils the delicacy of champagne and the blush of rose centifolia. Swirling floral notes of orange blossom and iris are amplified with seductive musk.
Discover more about Atelier Des Ors here
Olfactory Composition
Perfumer: Marie Salamagne
Head Notes: Italian Bergamot Essence and Orange Flower Petals
Heart Notes: Champagne NaturePrint, Rose Centifolia and Blackberry
Base Notes: Patchouli Essence, Iris and Musk