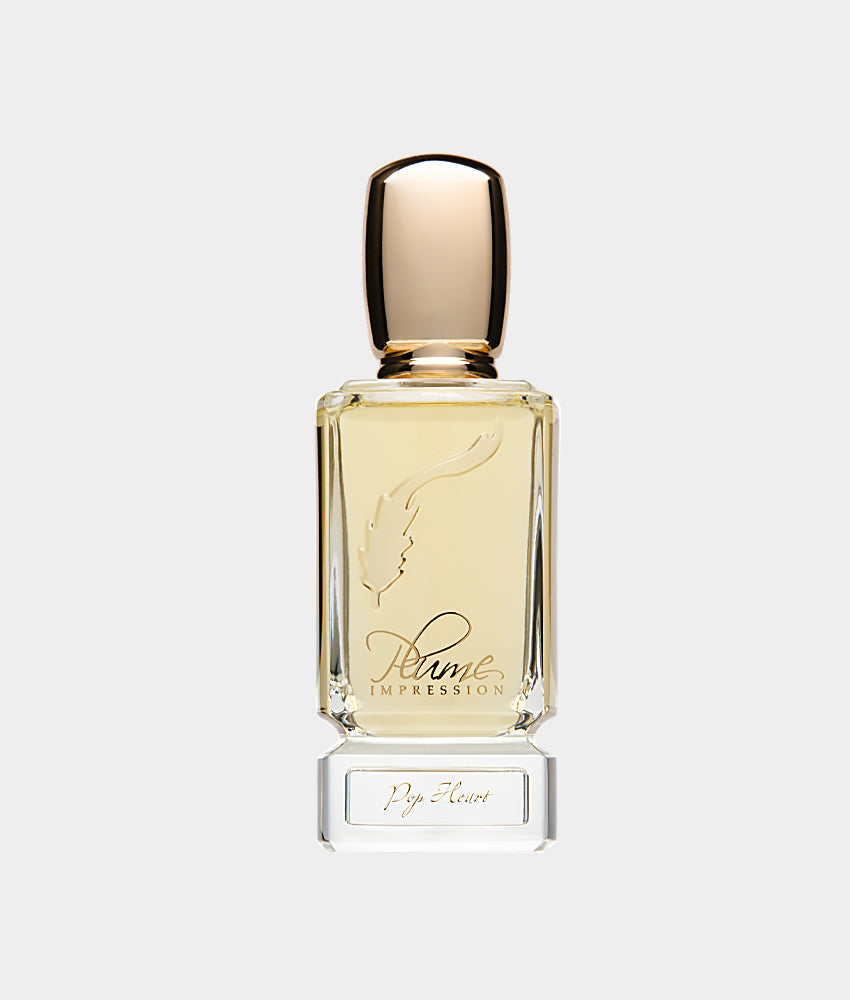 Pop Heart
Size: 80ml Eau de Parfum
This product is currently sold out.
Description
Pop Heart is Plume Impression's NEWEST fragrance. It seeks to take you on a journey of modern sophistication. A playful yet seductive fragrance. Listen to the beat, move your feet. Let the deep base throw you into a traditional Parisian atelier. Yellow pineapple, green apple and striking red strawberry fill the air with so much life, so much color, all from the paintings. The magician arrives, wearing his signature hat in magnolia white. Sipping on a cocktail infused with raspberries and rose he says 'just like those paintings, just like the song that's playing, I want my perfumes to have a powerful identity – happy and playful yet sensual and strong'.  
Discover more about Plume Impression here
Notes from the Playground: 
Pop Heart is a fruity-floral fragrance. Sweet head notes of strawberry, pineapple and crisp apple fuse with heart notes of raspberry to create a playful fragrant cocktail. Sweet base notes of caramel, vanilla and musk slowly but surely radiate through leaving a sensual trail for all who wear it.  
Olfactory Composition
Head Notes: Apple, Pineapple and Strawberry
Heart Notes: Raspberry, Rose and Magnolia
Base Notes: Caramel, Vanilla and Musk