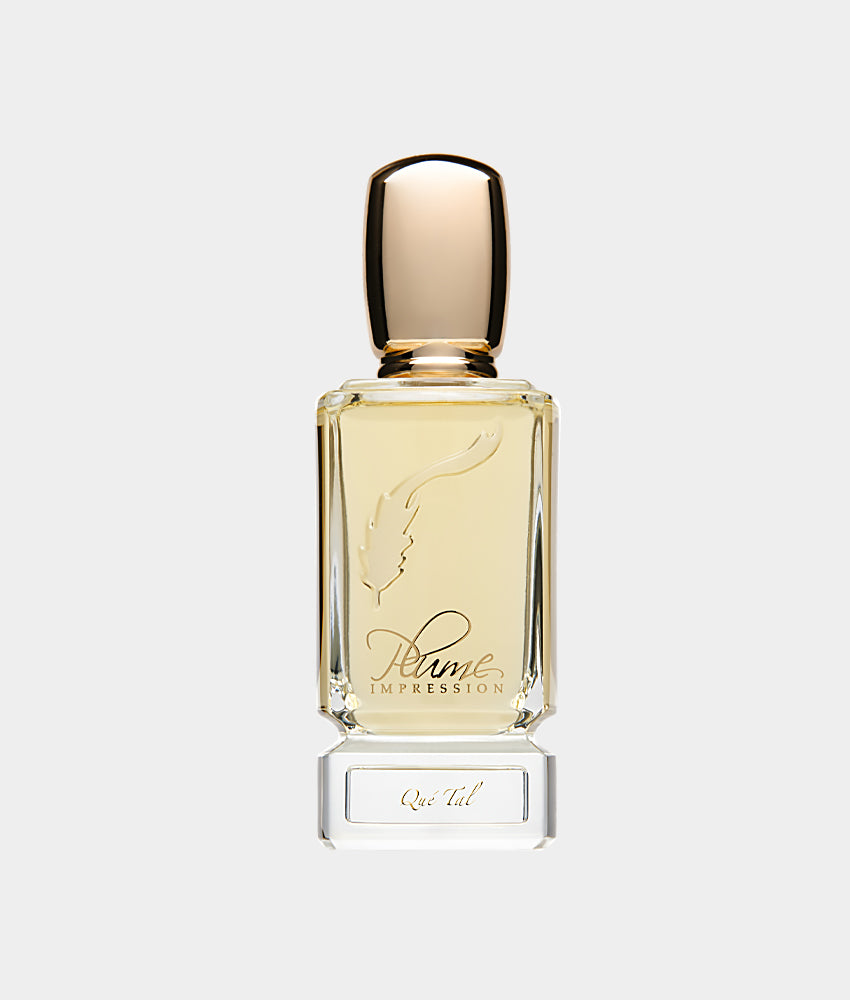 Que Tal
Size: 80ml Eau de Parfum
This product is currently sold out.
Description
Que Tal is a passionate and powerful fragrance. She spy's the man she has heard so much about resting under a tree, a passionate soul drawing inspirations from nature. He's travelled the world to understand all the wonderful scents that it has to offer; he's seeked patchouli in India, jasmine in France etc. Notes of amber and cedarwood fill the air, reminiscent of his exotic journeys. She feels like she knows him, she wants to walk over to him and say 'Que Tal?' but she's too shy so she admires from a distance.
Discover more about Plume Impression here
Notes from the Playground: 
Que Tal is a woody-ambery fragrance full of sensual woods and a subtle sweetness of fruits and spices. Head notes of apricot immediately fills the air with a sweet scent, shortly overpowered by sandalwood and patchouli. Base notes of dry amber and cedarwood seep through leaving a sensual trail.
Olfactory Composition
Head Notes: Pink Peppercorn and Apricot
Heart Notes: Patchouli, Jasmine, Sandalwood and Orris
Base Notes: Cedarwood, Dry Amber and Musk