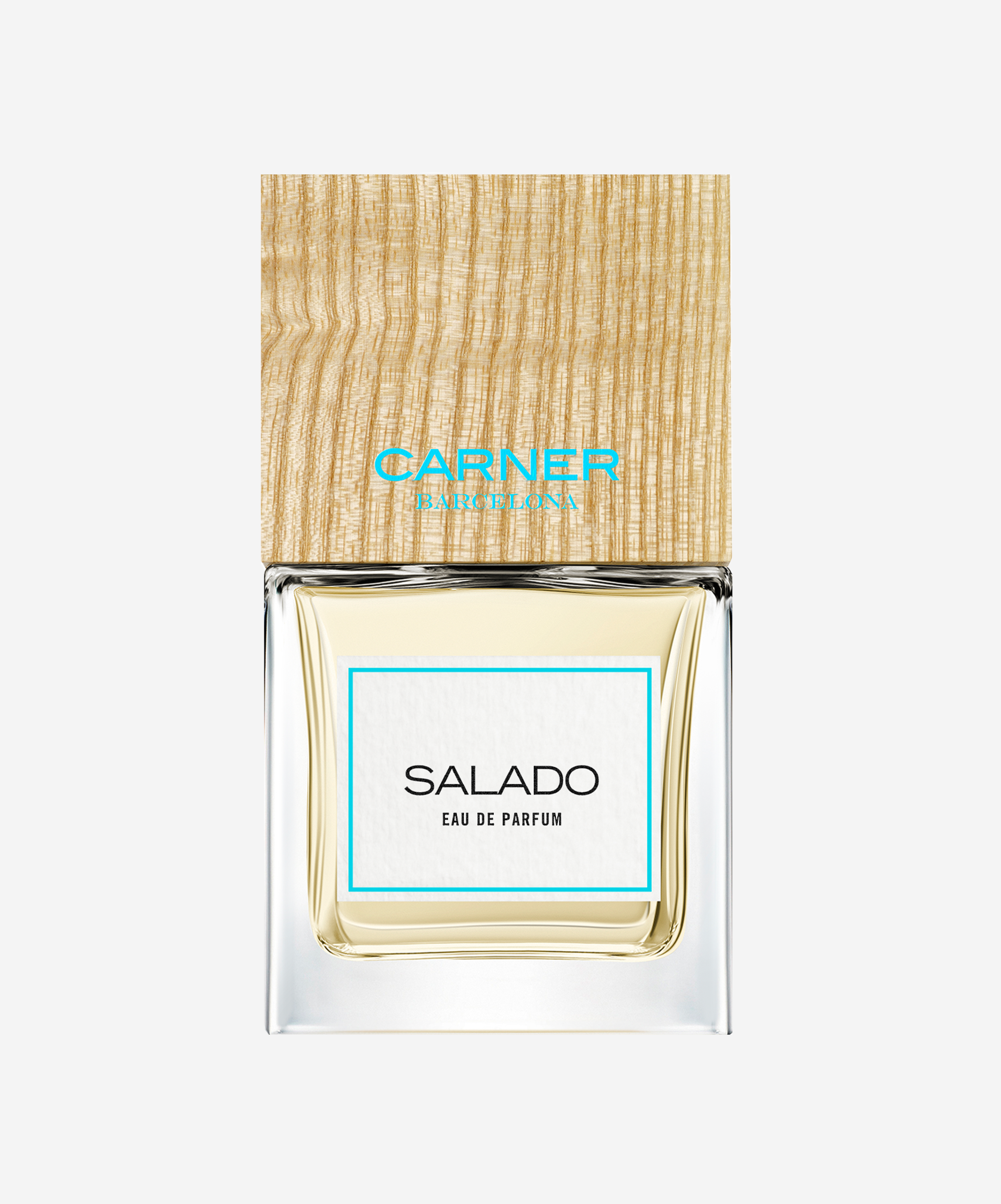 Salado
This variant is currently sold out
Description
Salado is part of Carner Barcelona's Mediterranean Collection: four fresh and bright perfumes that evoke the joyful Mediterranean attitude. Salado is the scent of sunbathed skin speckled with dried salt crystals left behind from a summer ocean dip in waters the colour of blue tourmaline. It's crisp and refreshing like a soft Mediterranean breeze that skims across the deck of a sailboat docked at sea. Every bottle is adorned with a handcrafted wooden cap that is sustainably sourced and every perfume box has its own specially engraved message on the inside of the panel.
Notes from the Playground
Salado is a very cool and oceanic perfume that opens with bright Paraguayan petitgrain and cool cucumber. Heart notes of soft Moroccan orange blossom dry down to a soft and salty base of musk and a salty accord. 
Discover more about Carner Barcelona here
Olfactory Composition
Head Notes: Paraguayan Petitgrain and Italian Bergamot
Heart Notes: Moroccan Orange Blossom and Cucumber
Base Notes: Salty Accord, Wood Floated Accord and Musk