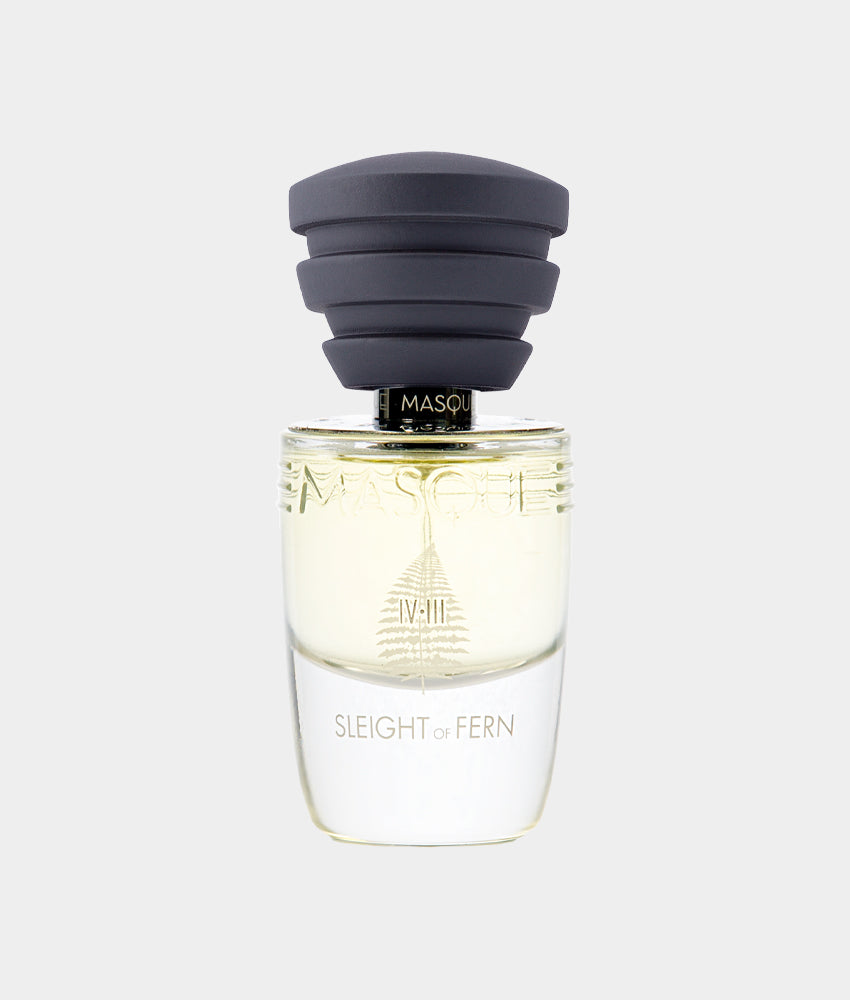 Sleight of Fern
Size: 35ml Eau de Parfum
This product is currently sold out.
Description
Act IV: Dreams - Scene Three: Sleight of Fern – one of the last two fragrances created to complete the Opera Collection by Masque Milano. Act IV, the act of dreams…the one that makes any fantasy come true! Sleight of Fern was created in respect to the historic construction of fougère fragrances, in line with the most deep, unique and recognisable notes of the classic formulations, which are the ones that also enhance a chypre signature. This elegant, addictive and sophisticated fragrance brings comfort and souvenirs of our forefathers, as well as modernity and unexpected combinations.
Discover more about Masque Milano here


Notes from the playground:
Sleight of Fern opens with crispy citrus bergamot, spices and aromatic herbs that gravitate on top to showcase the modern facets of French lavender. Tuberose and narcissus play fatal attraction in the heart, bringing depth, complexity and an attractive sensuality to the minty and rosy geranium. This unique scented journey leads with confidence to a stylish and refined woody, leathery base, where birchwood echoes with red thyme, oakmoss and sandalwood.
Olfactory Composition
Perfumer: Stephanie Bakouche
Head Notes: Italian Bergamot, Lavender, Fig Sap Accord, Morrocan Mastic Essential Oil and Red Thyme
Heart Notes: Tuberose, Geranium and Narcissus Absolute
Base Notes: Sandalwood, Birchwood, Patchouli, Oakmoss and Tonka Bean Absolute
*Please note all orders come hand wrapped in tissue paper however wrapping paper, ribbon and Christmas decorations are a £3 additional charge and can be added when choosing shipping options.