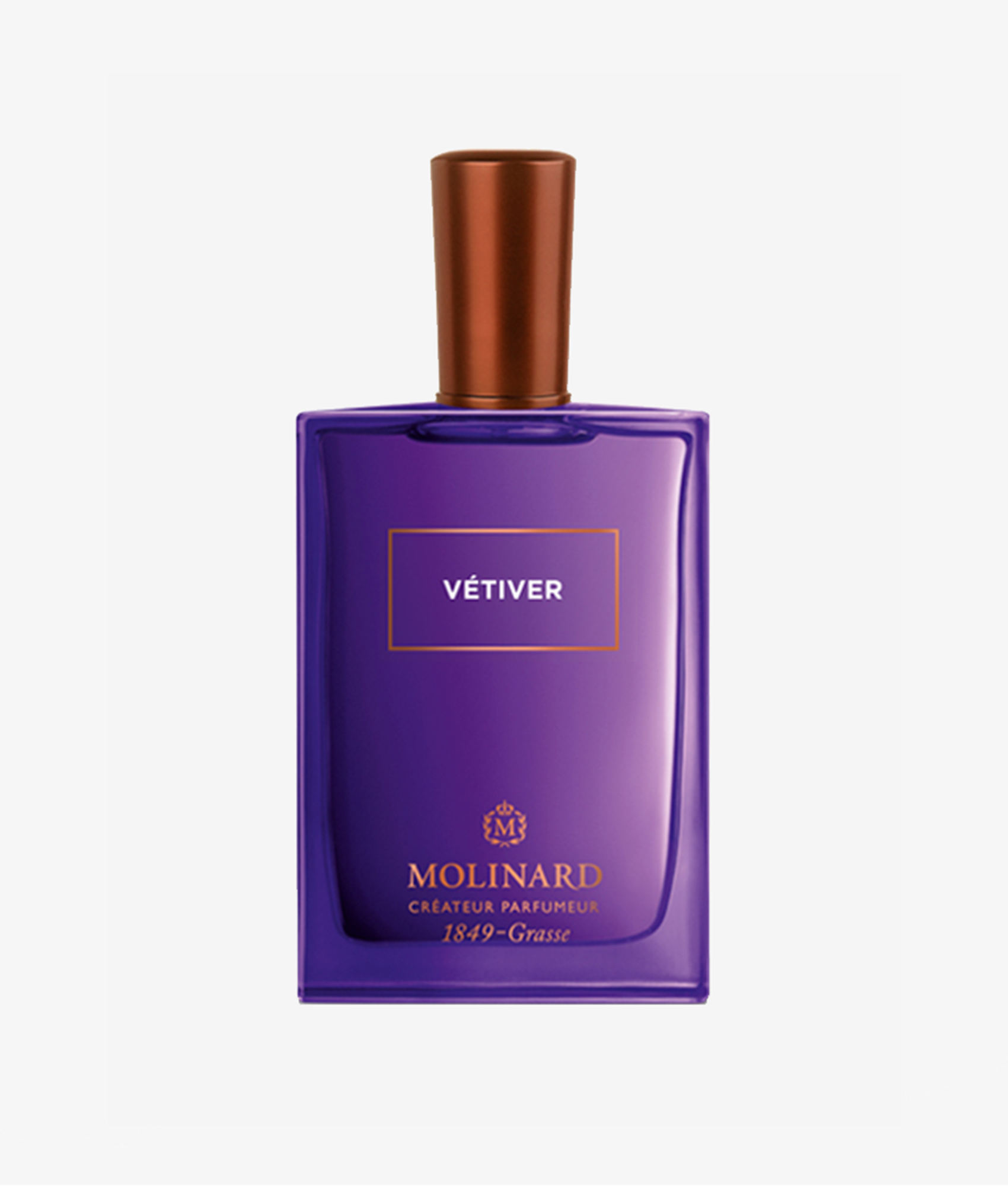 Vetiver
Size: 75ml Eau de Parfum
This product is currently sold out.
Description
Vetiver is a tropical plant from India and Indonesia, the most precious species from Haiti, Réunion and Java. This dense carpet of tall, straw-green grasses arouse curiosity. Omnipresent yet insignificant. An evocative kaleidoscope of aromas within a single substance, an encounter with the element vetiver, celebrated in a modern scent for women and men alike.
Discover more about Molinard here
Notes from the Playground: 
Vetiver by Molinard opens with fresh notes of bitter orange and sparkling grapefruit. The heart notes of amber, lavender and violet intensify the fragrance before giving way to vetiver. The intertwining roots of vetiver from Java and Haiti open up to release fresh citrusy scents, woody scents, and delicate smoky notes all at once, with a powerful and elegant trail.
Olfactory Composition
Head Notes: Bitter Orange, Grapefruit and Pink Pepper
Heart Notes: Lavender, Violet and Amber
Base Notes: Java Vetiver, Haiti Vetiver, Tobacco, Birch and Oakmoss