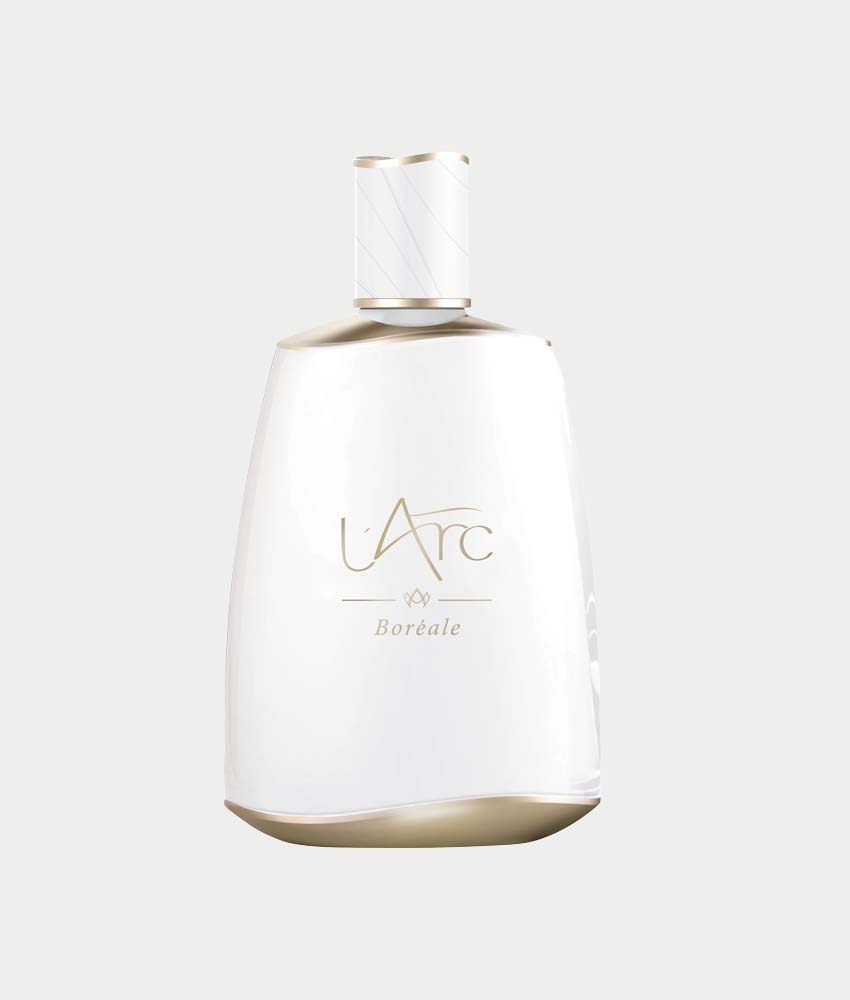 Boreale
Size: 100ml Eau de Parfum
This product is currently sold out.
Description
Boreale is part of l'Arc's memoire odyssey collection; a collection of four fragrances that conjure up the sensations and emotional connections associated with all the epic travels.  The journey home exposes new and different scents to those Perfumer Claude experienced when he left his homeland. Following the stars back he discovers that the sea smells different at night; fresh notes of orris mixes with amber and musk along with the sweetness of vanilla in the air.
Notes from the Playground
Boreale by l'Arc weaves a hypnotic potion that will make you daydream. Soft powdery orris and hypnotic heliotrope blends subtly with violet and amber to gently envelop you in a cloud of soft vanilla and musk.
Discover more about l'Arc here
Olfactory Composition
Head Notes: Bulgarian Rose, Heliotrope and Orris
Heart Notes: Lily of the Valley, Violet and Amber
Base Notes: Vanilla and Musk