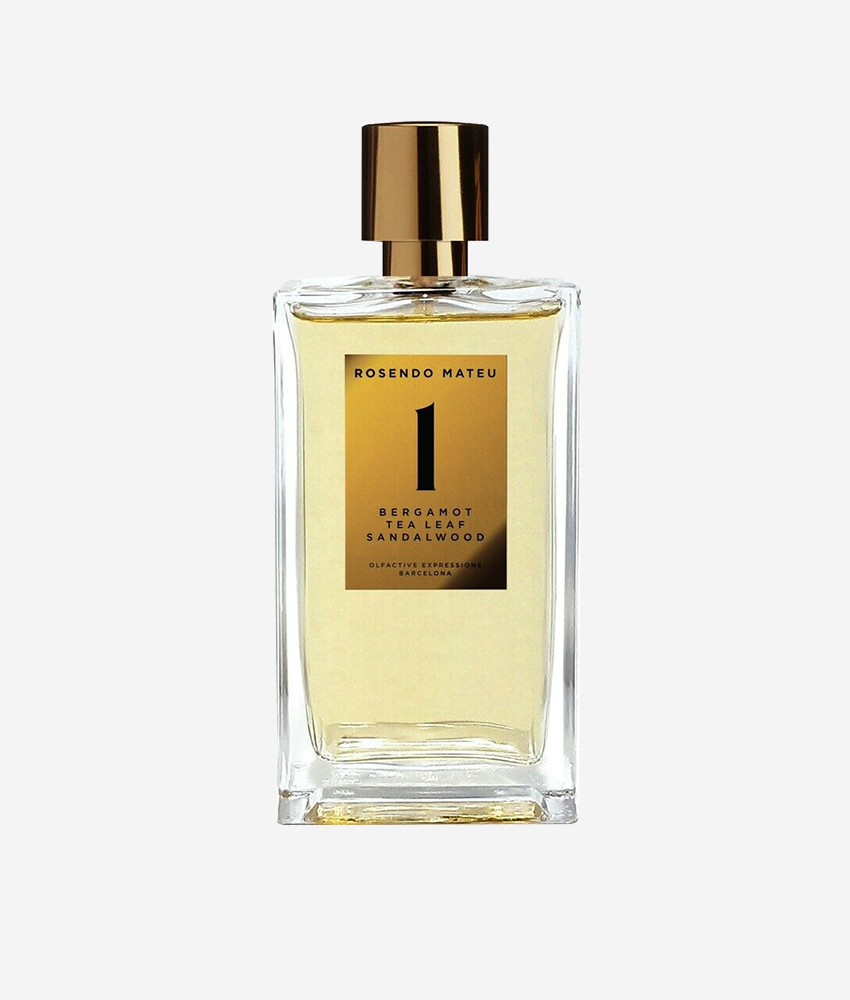 Rosendo Mateu No.1
Size: 100ml Eau de Parfum
This product is currently sold out.
Description
Rosendo Mateu No.1 is a perfume inspired by the freshness of the Mediterranean. The feeling of fresh Spring air that takes you to the beginning of Summer. Its freshness stems from aromatic head notes that are complemented by fresh citric notes. Heart notes based on soft white florals intertwine with spicy notes of green pepper and cardamom. Meanwhile, sandalwood, white musk and green tea add the finishing touch to this fresh, dynamic and daring perfume.
Notes from the Playground
Rosendo Mateu No.1 is a light and summery unisex perfume making it suitable for everyday wear. Its green freshness stems from head notes of rosemary, lavender and lime and heart notes of neroli and tea flower. After drying onto the skin, Rosendo Mateu No.1 finishes with sandalwood, iris and white musk, giving it a fresh scent. 
Discover more about Rosendo Mateu here
Olfactory Composition
Perfumer: Rosendo Mateu
Head Notes: May Rosemary Flowers, Thyme, Lavender, Sage, Bergamot, Green Mandarin and Lime
Heart Notes: Jasmine, Muguet, Orange Blossom, Neroli, Green Pepper, Cardamom and Tea Flower
Base Notes: Green Tea, Sandalwood, Iris and White Musk
*Please note all orders come hand wrapped in tissue paper however wrapping paper, ribbon and Christmas decorations are a £3 additional charge and can be added when choosing shipping options.