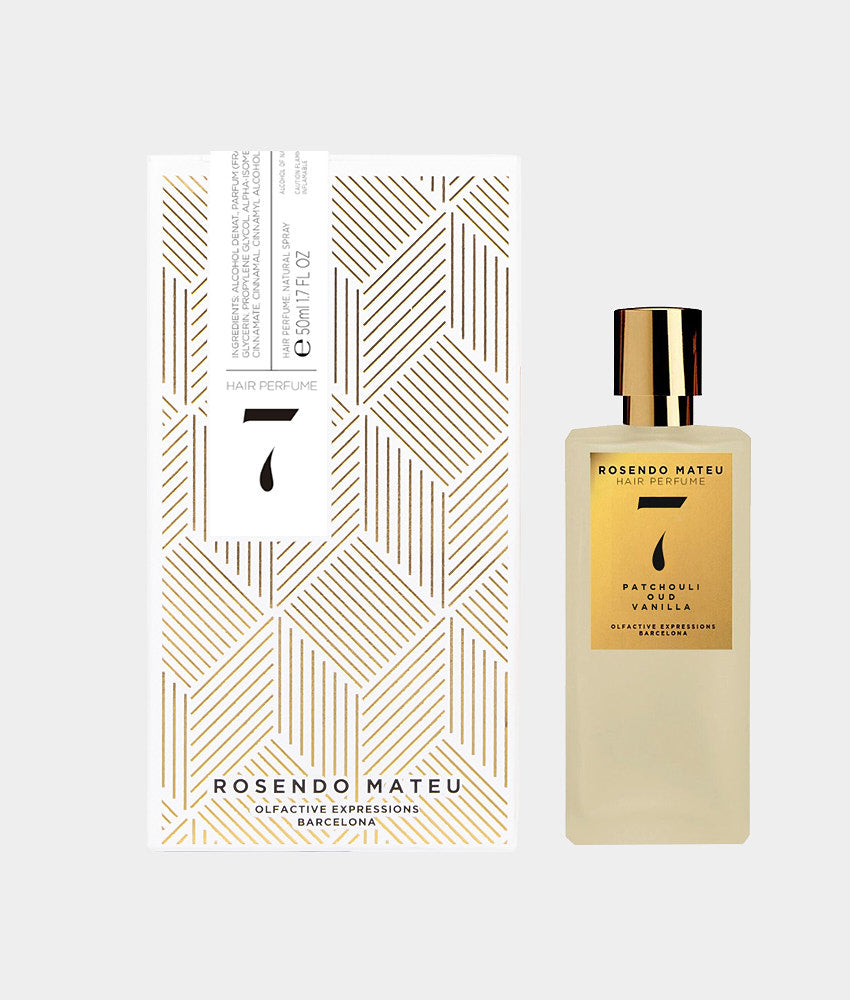 Rosendo Mateu No.7 Hair Mist
Size: 50ml
This product is currently sold out.
Description
Rosendo Mateu No.7 hair mist is the hair appropriate version of the Rosendo Mateu No.7 perfume. Delicate floral rose petals blend with heart notes made up of spices and other florals such as jasmine. The main note of Rosendo Mateu Number 7 is patchouli which has been extracted in the fields of Indonesia. Here, the leaves are left to dry and are later irrigated with water to ferment and distil for a long duration of time. The patchouli used in this creation is the highest possible quality of this raw material and is obtained by a molecular distillation process. Base notes of high quality Thai and Laos ouds blend with Madagascan vanilla and benzoin from Siam creating the ultimate fragrance. Spray this lovely hair mist in freshly washed, two day old or even three day old hair for a captivating scent. After all, luscious smelling hair is undeniably appealing.
Discover more about Rosendo Mateu here
Ingredients of the No.7 perfume:
Head Notes: Rose Petals and Fresh Florals
Heart Notes: Jasmine, Spices, Gourmand Notes and Patchouli
Base Notes: Oud from Laos, Oud from Thailand, Madagascan Vanilla and Benzoin from Siam
*Please note all orders come hand wrapped in tissue paper however wrapping paper, ribbon and Christmas decorations are a £3 additional charge and can be added when choosing shipping options.