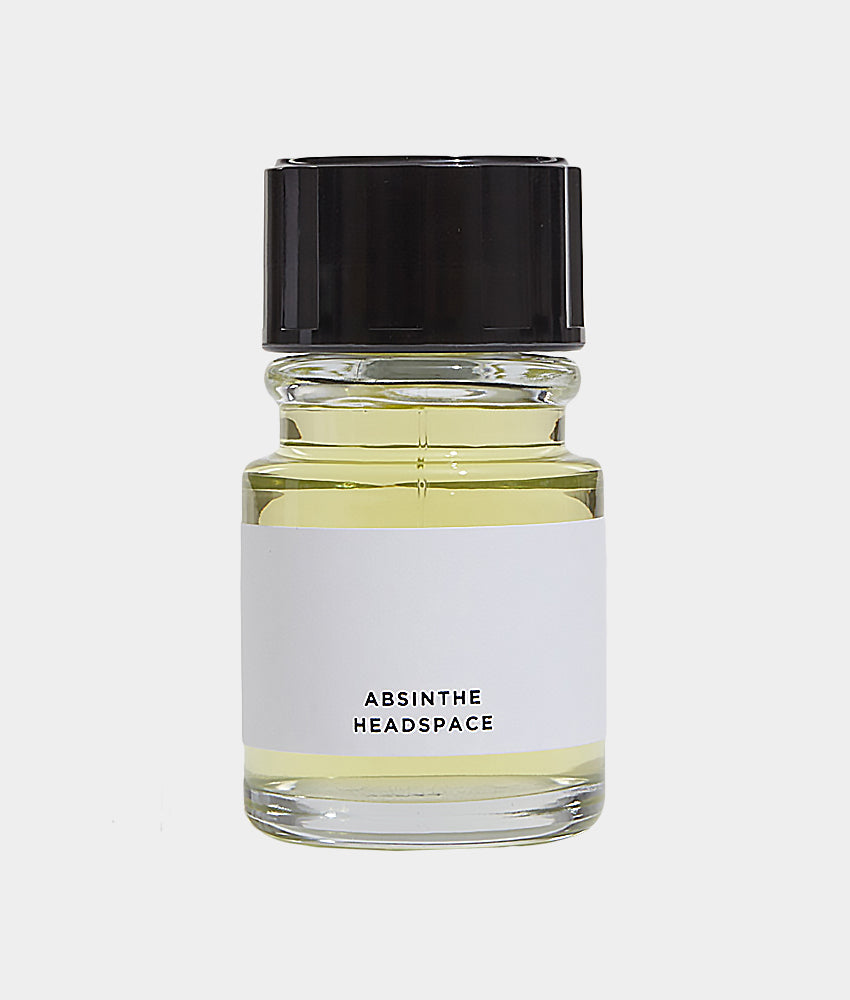 Absinthe
This variant is currently sold out
Description
Headspace is a technique developed in the 1980's aimed at capturing the scent of a raw ingredient in the very same place it is found and carefully reconstructing its fragrance. Absinthe by Headspace is inspired by bodies in motion, a night of the party in a club where bodies are frolling. Bodies brush past each other, tempting, touching, with reckless abandon in the buzz of an electric club. The unrestrained exhilaration of a party that doesn't know when to end. This wild deluge of sounds and scents spills into the early hours. This aromatic leather bursts with wormwood, the plant of madness. The adrenaline of the body and the chemistry of the skin are echoed in the feverish heat of narcissus, patchouli and a supple, addictive leather accord.
Olfactory Composition
Perfumer: Nicolas Beaulieu
Notes: Wormwood, Violet Leaf, Narcissus, Patchouli, Vetiver, Leather Accord and Styrax

*Please note all orders come hand wrapped in tissue paper however wrapping paper, ribbon and Christmas decorations are a £3 additional charge and can be added when choosing shipping options.