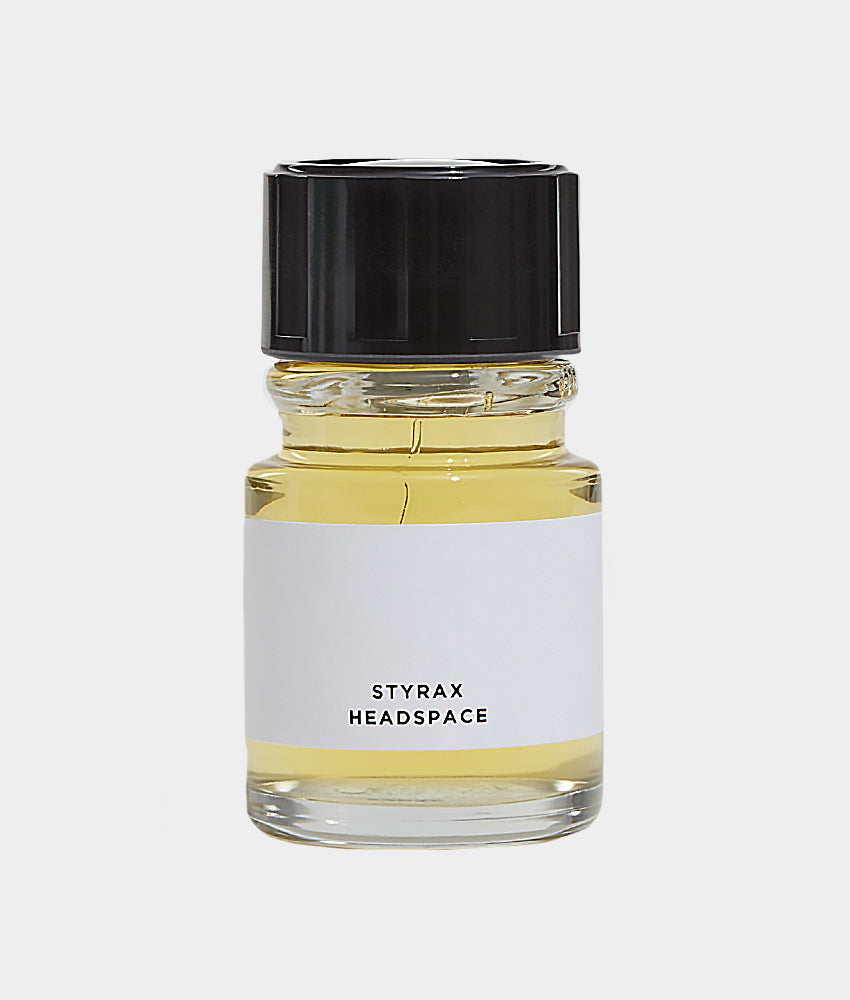 Styrax
This variant is currently sold out
Description
Headspace is a technique developed in the 1980's aimed at capturing the scent of a raw ingredient in the very same place it is found and carefully reconstructing its fragrance. Styrax by Headspace is inspired by a thoroughbred galloping in the sand. The triumphant animality. The patinated skin of a saddle warmed to the body of the steed. Man, and horse suddenly become one. Galloping…the ultimate metaphor for unbridled freedom. Grasping the mane, labdanum and amber unite with leather and apricot notes of styrax and osmanthus.
Olfactory Composition
Perfumer: Miroslav Petkov
Notes: Cypriol, Labdanum, Vetiver, Osmanthus, Indonesian Patchouli, Saffron and Amber

*Please note all orders come hand wrapped in tissue paper however wrapping paper, ribbon and Christmas decorations are a £3 additional charge and can be added when choosing shipping options.