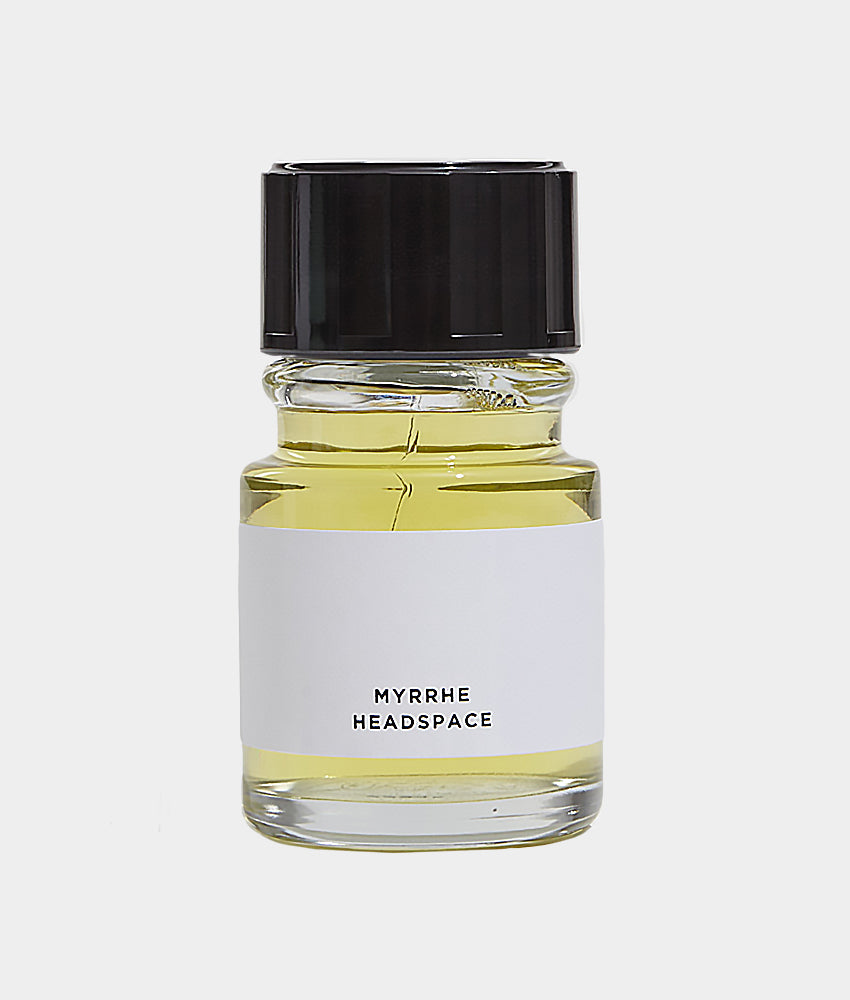 Myrrhe
This variant is currently sold out
Description
Headspace is a technique developed in the 1980's aimed at capturing the scent of a raw ingredient in the very same place it is found and carefully reconstructing its fragrance. Myrrhe by Headspace is inspired by a seaside rock heated by the sun. The steep hill hiding a small, unspoiled white sand beach, swept by the sea breeze. As if placed at random, an imposing rock, wet with sea spray, shapes a mineral alcove. Still warm from yesterday's sun, ideal for meditation. Mystical stillness and serenity. The spicy spark of sunbathed cinnamon and desert myrrh suddenly warm the natural aromas embodied in the clarity of incense, cedar and ambroxan. This woody, oriental fragrance is surprising yet so obvious.
Olfactory Composition
Perfumer: Julien Rasquinet
Notes: Ceylon Cinnamon, Pure Myrrhe, Indonesian Patchouli, Frankincense and Cedar

*Please note all orders come hand wrapped in tissue paper however wrapping paper, ribbon and Christmas decorations are a £3 additional charge and can be added when choosing shipping options.