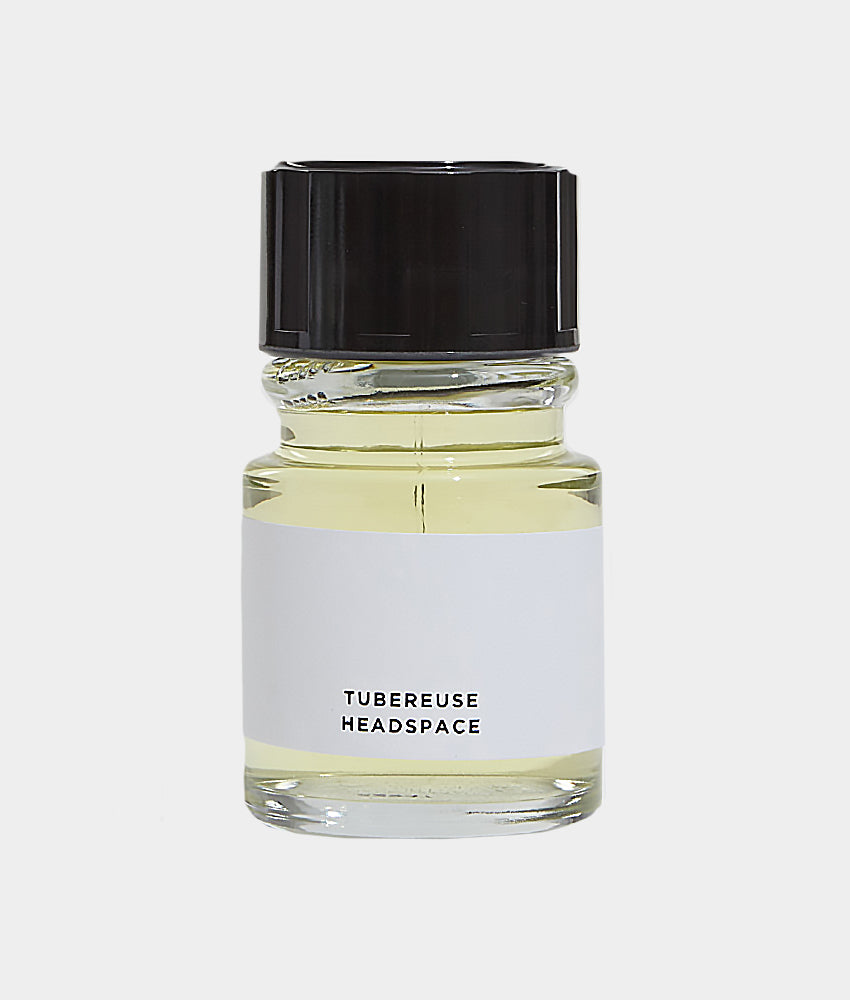 Tubereuse
This variant is currently sold out
Description
Headspace is a technique developed in the 1980's aimed at capturing the scent of a raw ingredient in the very same place it is found and carefully reconstructing its fragrance. Tubereuse by Headspace is inspired by the smoke of a cigarette. A room with a view: on her bare skin, the reminiscence of joy and happiness, and in the air lies a slender trail of cigarette smoke. The burning memory of lustful passion. A narcotic perfume, the thrill of the forbidden. An unforgettable sigh of sensuality. In the heart of this bouquet of fluorescent tuberoses, deceptively wise white flowers emerge a fiery accord of tobacco, galbanum and vanilla. An olfactory fireball capable of consuming hearts and bodies.
Olfactory Composition
Perfumer: Nicolas Beaulieu
Notes: Galbanum, Tuberose, Blackcurrant, Cedar, Tobacco and Bourbon Vanilla

*Please note all orders come hand wrapped in tissue paper however wrapping paper, ribbon and Christmas decorations are a £3 additional charge and can be added when choosing shipping options.