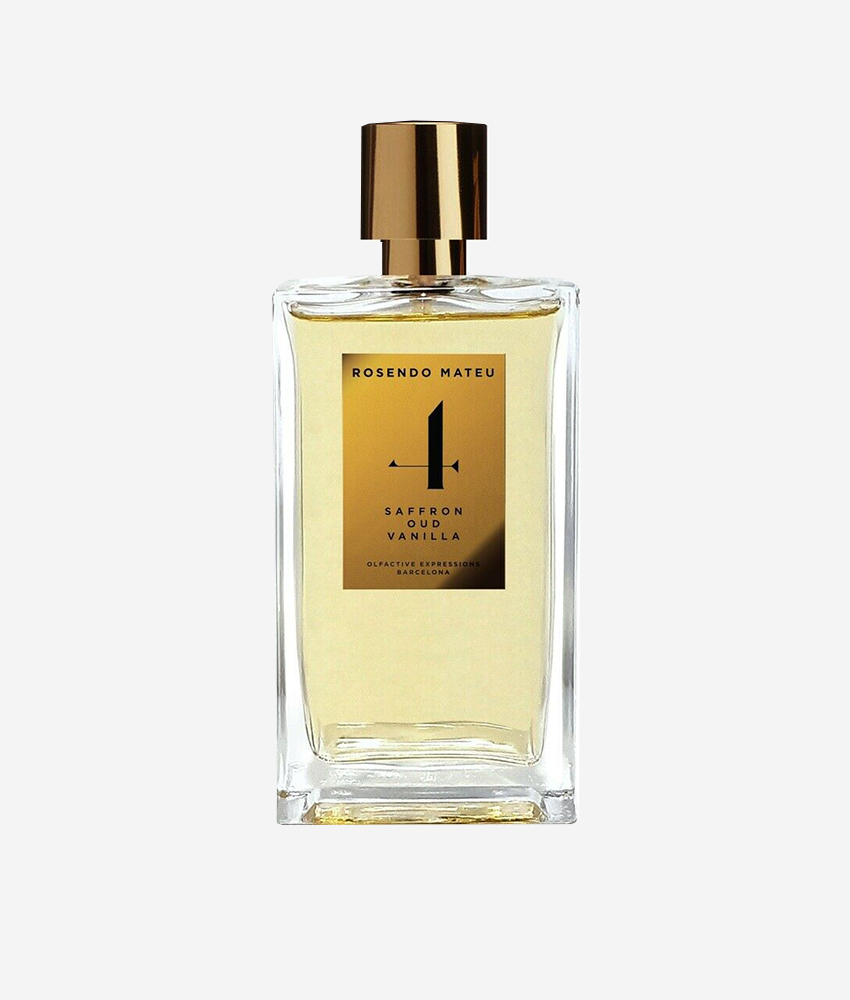 Rosendo Mateu No.4
Size: 100ml Eau de Parfum
This product is currently sold out.
Description
Unmistakable and elaborate, Rosendo Mateu No.4 is a delicate composition that gently caresses the skin. Simple top notes of Calabrian bergamot and orange blossom are complemented by a spicy floral blend of cinnamon, nutmeg and saffron with a hint of jasmine and iris. Mystical oud is complemented by notes of vanilla, tonka bean and musk adding an enticing sensuality to this composition.
Discover more about Rosendo Mateu here
Olfactory Composition
Perfumer: Rosendo Mateu
Head Notes: Bergamot and Orange Blossom
Heart Notes: Cinnamon, Nutmeg, Saffron, Jasmine, Nuts and Iris
Base Notes: Oud, Patchouli, Sandalwood, Guaiac Wood, Vetiver, Labdanum, Vanilla, Amber, Tonka Bean and Musk
*Please note all orders come hand wrapped in tissue paper however wrapping paper, ribbon and Christmas decorations are a £3 additional charge and can be added when choosing shipping options.