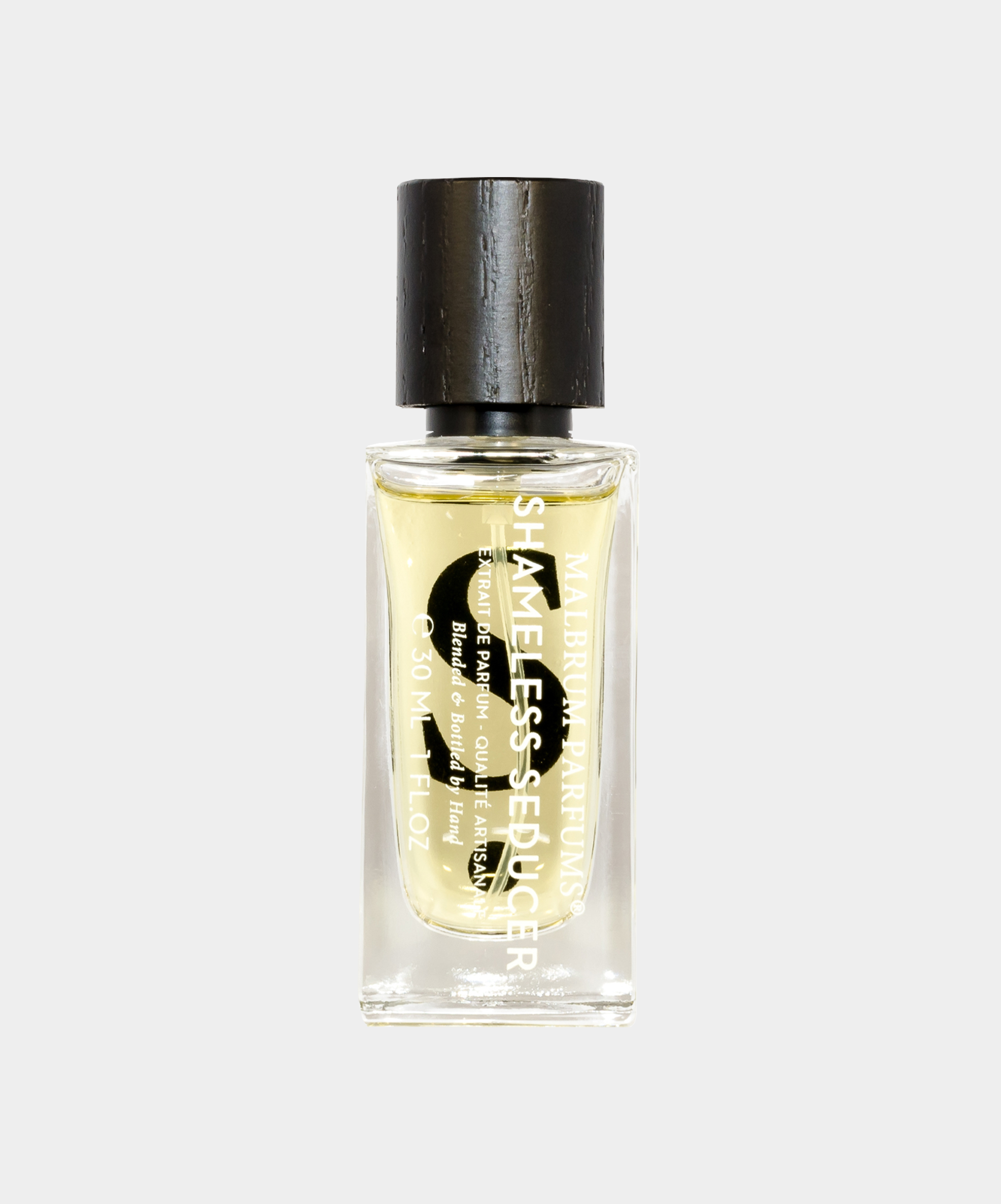 Shameless Seducer
Size: 30ml Extrait de Parfum
This product is currently sold out.
Description
Malbrum conveys a strong taste for art, fashion and rough charming contrasts rather than perfectionism. Malbrum fragrances are organised in two volumes, neatly diverse though intimately connected by a common literature inspiration. Volume. 1 is called 'Time Travel' and is an interpretation of 'down to earth' charm, with ingredients from the orient and tropical Asia. Volume. 2 is called 'The Jungle - Mystical, tropical wild' and is an adventure about a young couple stranded on a desolate island, quite unsure where they came from, and most certainly not knowing where they are going.
The clue to seductive charm may manifest in contrasts rather than pure sweetness, and here we are: seamless seducer, Volume 1, is an elegant musk-iris fragrance that opens with a 'lime-fraiche' accord contrasted by sensual strong animal notes. Sicilian citrus and aldehydes light up your synthetic screen upon first sniff, but is swiftly undercut by cumin that is spiked with fresh ambrette seeds. Heart notes of mimosa and iris finally dry down to reveal civet and musk.
Discover more about Malbrum here
Olfactory Composition
Head Notes: Sicilian Citrus and Aldehydes
Heart Notes: Mimosa, Cumin and Ambrette Seeds
Base Notes: Natural Iris, Musk and Civet