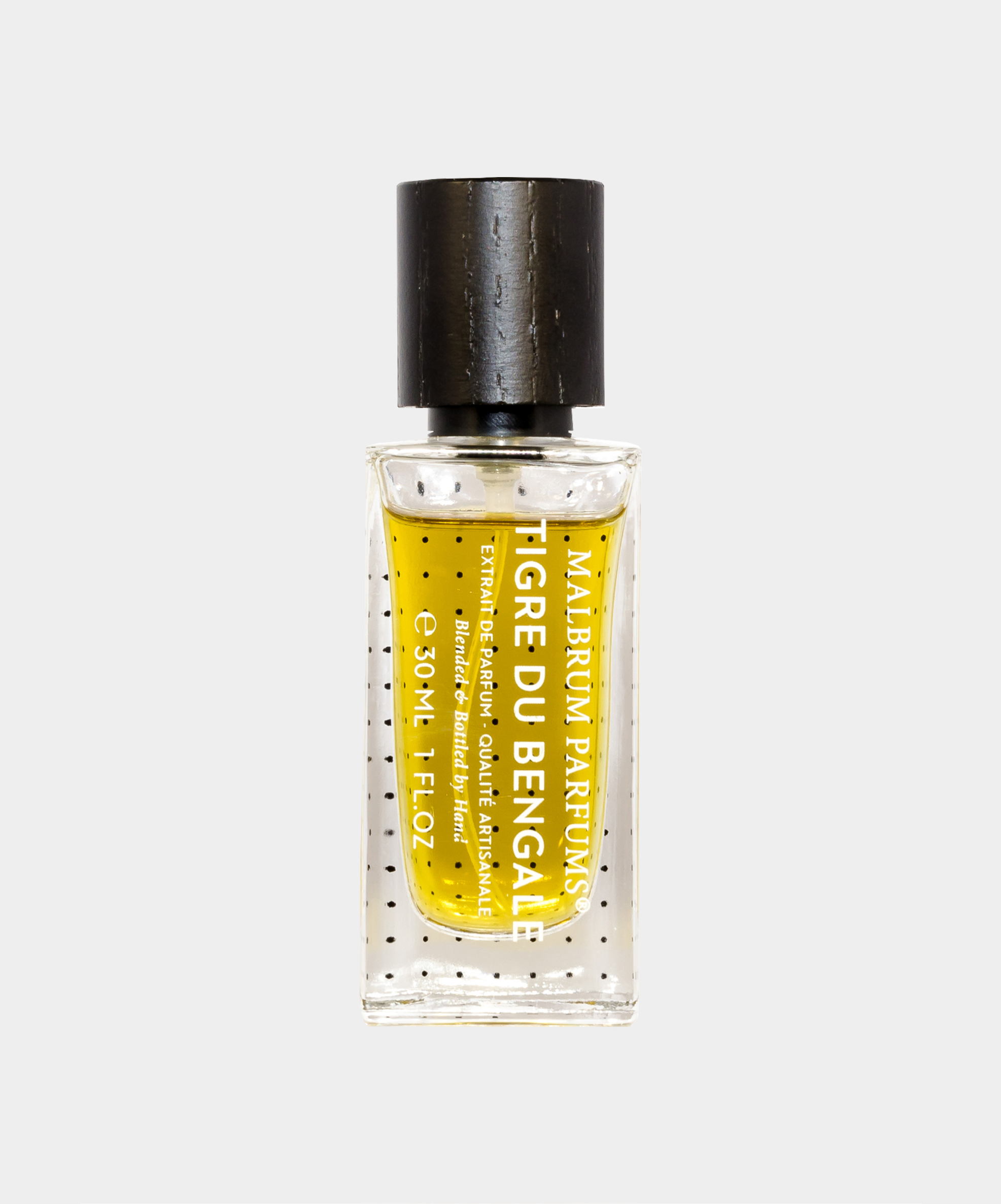 Tigre du Bengale
Size: 30ml Extrait de Parfum
This product is currently sold out.
Description
Malbrum conveys a strong taste for art, fashion and rough charming contrasts rather than perfectionism. Malbrum fragrances are organised in two volumes, neatly diverse though intimately connected by a common literature inspiration. Volume. 1 is called 'Time Travel' and is an interpretation of 'down to earth' charm, with ingredients from the orient and tropical Asia. Volume. 2 is called 'The Jungle - Mystical, tropical wild' and is an adventure about a young couple stranded on a desolate island, quite unsure where they came from, and most certainly not knowing where they are going.
Initially, Tigre du Bengale, Volume 1, is very subtle, roasted cardamom and juniper creating a wreath of aromatics adoring the opening of this alluring fragrance. A velveteen tobacco produces a purring warmth, the central hearth glowing at the heart of the tiger. Myrrh burns close by, its gilded haze lifting to reveal sweet labdanum and earthy patchouli. Tigre du Bengale is a mysterious but inviting entity: enter and abandon caution. 
Discover more about Malbrum here
Olfactory Composition
Head Notes: Juniper and Cardamom
Heart Notes: Myrrh and Labdanum
Base Notes: Castoreum, Burley Tobacco and Patchouli