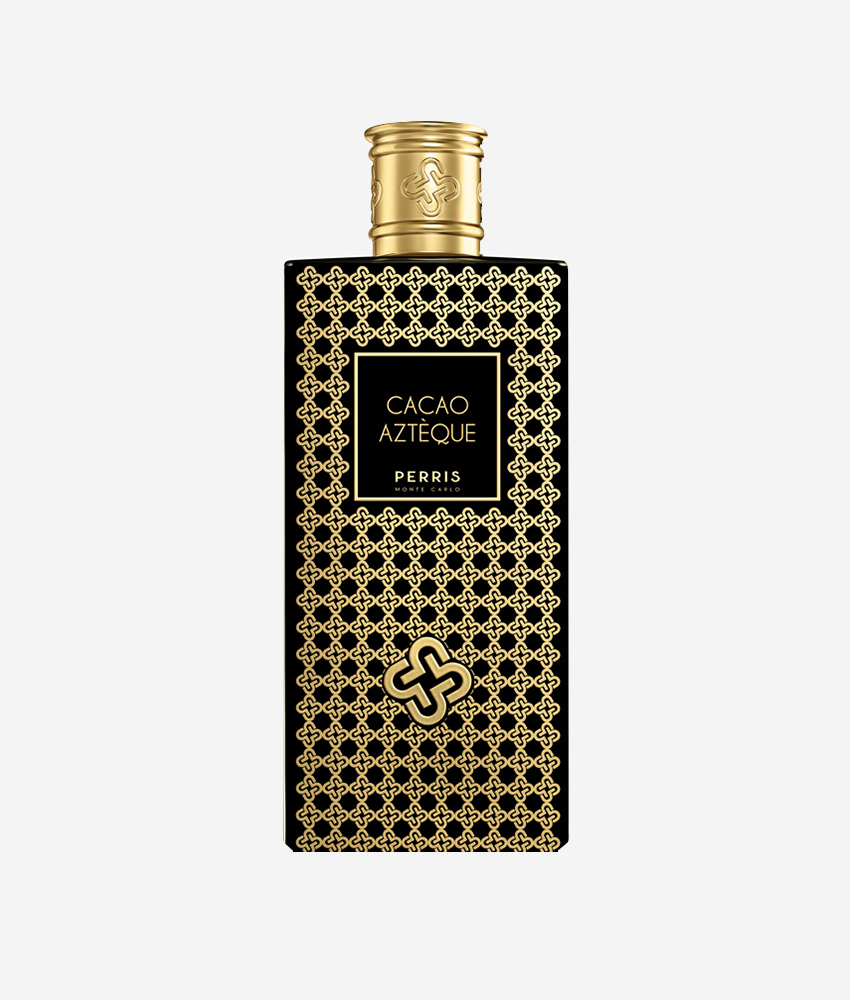 Cacao Azteque
This variant is currently sold out
Description
Found within native Central America, the Aztec's were among the first to encounter the cocoa bean and learn of its unique properties and introduced it to the world. It was rumoured that during Cortez's journey to Mexico City, he discovered the importance of the cocoa bean. Xocoatl, extracted from cocoa beans, a bitter mixture blended with crushed chilli pepper and cardamom, creates a mythical elixir called "the drink of the gods". Legend has it that it gave those who consumed this elixir the strength of ultimate power and knowledge. It is this tale that inspired the composition of Cacao Aztèque, a fragrance that surely leaves one desiring for more.
Discover more about Perris Monte Carlo here 


Notes from the Playground
Smooth, rich but not overwhelmingly sweet, this is a very creamy and smooth cacao fragrance unlike any you have tried before. Despite its spice-filled composition, Cacao Aztèque is incredibly subtle and intimate. At first, you're greeted with an enveloping mix of exotic spices, that combine perfectly with cool-warm florals of orchid and tuberose. And, as the spices begin to soften, the velvety-smooth cacao comes to life along with its irresistible magnetic charm.
Olfactory Composition
Perfumer: Mathieu Nardin
Head Notes: Black Pepper, Pink Pepper and Cardamom
Heart Notes: Rhum Absolute, Orchid Pittosporum and Tuberose
Base Notes: Sandalwood, Cacao and Musk
*Please note all orders come hand wrapped in tissue paper however wrapping paper, ribbon and Christmas decorations are a £3 additional charge and can be added when choosing shipping options.