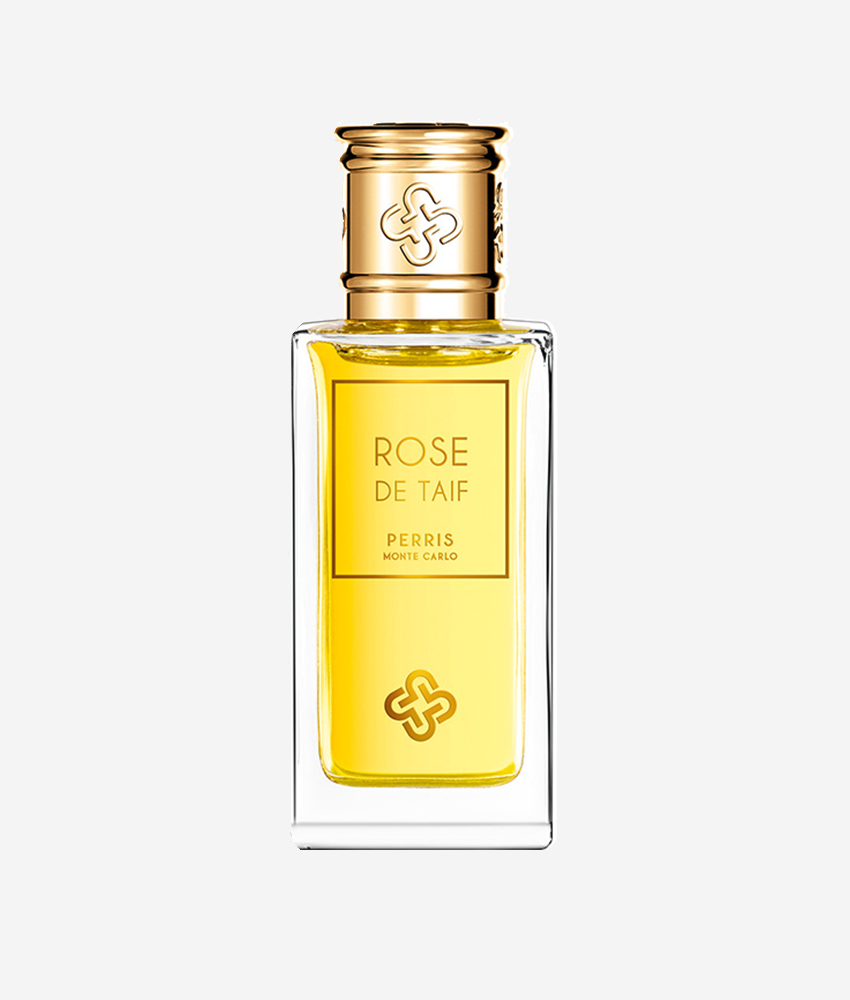 Rose de Taif Extrait
Size: 50ml Extrait de Parfum
This product is currently sold out.
Description
Taif is a beautiful city in Saudi Arabia, high up in the hills with a glorious history, rich culture, and a unique geographic position. Located on a mountain, its territory is very steep, covering altitudes between 4,920 and 7216 feet above sea level. Unlike most of this special country, the climate is rainy and is green with many trees. Not only this, but it is also home to an incredible raw material largely unknown by modern perfumery: The Taif Rose. While Damask roses are grown in Bulgaria, Turkey, Morocco and other areas, the roses in Taif are much more powerful, fresh, and possess a very sophisticated fragrance.
Discover more about Perris Monte Carlo here
Olfactory Composition
Perfumer: Luca Maffei
Head Notes: Lemon, Nutmeg and Geranium
Heart Notes: Rose de Taif
Base Notes: Patchouli Nosy Be, Vanilla, Musk, Cedarwood, Amber and Sandalwood
*Please note all orders come hand wrapped in tissue paper however wrapping paper, ribbon and Christmas decorations are a £3 additional charge and can be added when choosing shipping options.